Looking for one of the best cheap breakfasts in Vegas to cure the indulgence of the night before? Here's where to find Sin City's premium bacon, eggs and waffles…
Vegas is famed around the world as being one of America's hottest entertainment centres, and attracts an incredible 40 million visitors annually. The city is brimming full of glitz and grit under the mesmerising façade of stunning lights and decadent hotels and casinos. People flock to the Vegas strip to be wowed by the splendour and opulence of the city and stay for the rowdy high-rolling lifestyle that intrigues even the most conservative of people.
Even with all of the glamour though, there are a few key places where you can save a dollar while still partaking in the culture that surrounds Sin City. After a night at the tables, or taking in a world-class show, or going out dancing until the wee hours, there is one thing that will quench hangovers and exhaustion like nothing else – a cheap breakfast in Vegas.
Whether seated at an unassuming diner off the strip or heading to an eclectic Vegas breakfast stop hidden away among the dazzling sights, you can be sure to find some great value Las Vegas breakfasts that'll sweep you off your feet. Having a greasy egg sandwich or a stack of pancakes drowning in sticky-sweet syrup is a rite of passage with any trip in the USA, and Vegas certainly doesn't disappoint.
Here are the premium places for the best cheap breakfast in Vegas your dollars can buy.
Best Cheap Breakfast in Las Vegas
Whether you want cheap breakfast buffets in Las Vegas, or fancy a la carte brunches in Vegas, these are the top places to try out.
1. Mr. Mamas Breakfast & Lunch
Located away from the dazzling lights of the Vegas strip and in an unassuming street mall, Mr. Mamas serves a Vegas breakfast menu as large as the number of 5-star ratings they have. You can find fan favourites, southwest specials, and obscure choices, all at a rate of about $10 each.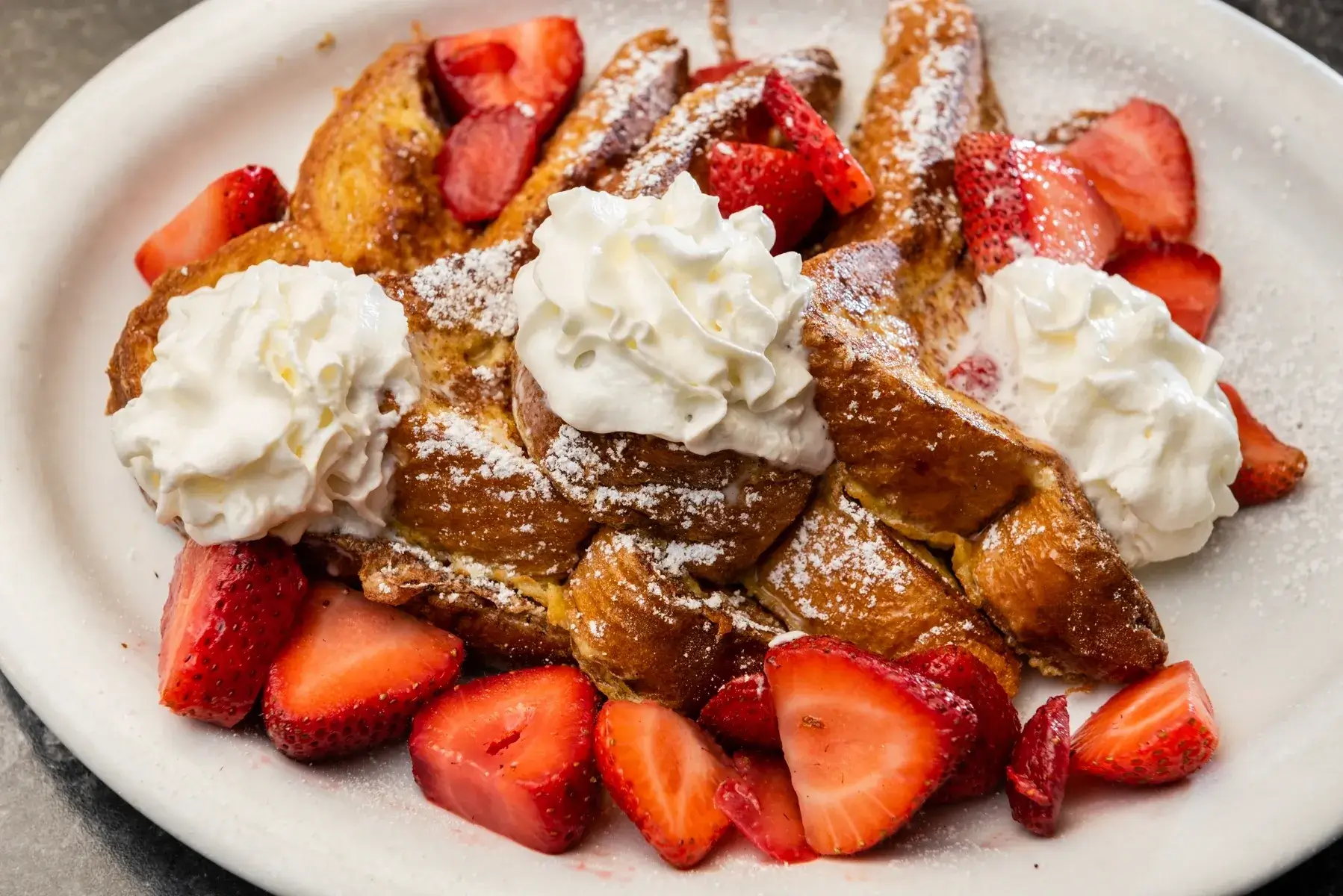 Besides the classic diner vibes and the sweet owner, the portions on the food are American massive and are sure to fill up even the hardiest eaters. So, if you're willing to leave the tourist hotspots of Vegas for what is arguably the best cheap breakfast in Vegas, then breakfast at Mr. Mama's Breakfast & Lunch is the place to go.
2. La Salsa Cantina
If you're looking for a fusion of Mexican with good ole' American classics for your cheap Vegas breakfast then head to La Salsa Cantina located in the Miracle Mile Shops at Planet Hollywood.
For less than $5 you can have a filling breakfast with eggs, your choice of meat, your choice of potatoes, plus flour tortillas. If you're looking for more Mexican-inspired meals, then La Salsa Cantina is more than happy to satisfy your tastes with its extensive menu and drink options.
This themed restaurant is both delicious and fun to eat at, offering visitors great customer service and top-notch meals.
3. Ocean One Bar & Grill
When all is said and done for the thrilling experiences that Vegas has to offer, sometimes all you want in your meal after a long day (or night) are the classics. Bacon, eggs, toast, ham, waffles, strawberries – you know the drill. Well, on the strip, there's no better place to get the good ole American classic breakfast than Ocean One Bar & Grill.
With outdoor seating available and most of its cheap Vegas breakfast menu sitting under $9, you'll be hard-pressed to find a joint that outshines the Ocean One Bar & Grill for a cheap, hearty, home-cooked breakfast.
4. Blondies Sports Bar & Grill
Don't let the name fool you, Blondies Sports Bar & Grill offers a lot to breakfast lovers visiting Vegas. With a good, standard meal comprising of crispy bacon and hash browns beside two eggs made your way all under $4, this is a haven for the hungover and hungry.
The Sports Bar & Grill is located just across from Planet Hollywood (and La Salsa Cantina) and offers two very simple breakfast choices to its customers. However, everything is cooked to perfection and is perhaps the best steal to find in all of Vegas.
If you're looking for the best cheap breakfast in Vegas, this could be the place for you.
5. Vickie's Diner
If there's one thing that Vickie's Diner does right, it's this: comfort food, comfort food, comfort food. Outfitted in a retro style that adds to the vibrance of its atmosphere, Vickie's Diner serves a mean menu filled with classic breakfast items all at outstanding prices.
Recently re-located to the commercial centre from its original location on the Strip, Vickie's Diner has long been solidified in the hearts of locals as the diner.
The owner and operator, Vickie, is one of the sweetest people with energy that has her regulars coming back for more. A staple among Vegas and its visitors, there really is no better place to stop in for a Vegas breakfast filled with comfort.
Most breakfast menu items sit under $10 and you'll feel right at home in the warm embrace of the diner's hot pink seats and its fantastic servers.
This is one of the best places for breakfast in Las Vegas – go and you'll see why!
READ MORE: The Best Stops on the LA to Vegas Drive
Where to Stop on the Vegas to Grand Canyon Drive
6. Eggslut
No 'Best Cheap Breakfast in Las Vegas' list would be complete without mentioning the iconic Eggslut at least once. The culmination of American Foodie dreams, Eggslut offers up some of the best breakfast sandwiches you will ever have the honour of tasting – all under $10. Although there isn't any designated seating, Eggslut serves a breakfast that is more than worth standing while eating it.
With a decadent sandwich that goes far beyond the basic egg, bacon, tomato you may see elsewhere, Eggslut serves the best cure for a hangover in the entirety of the Las Vegas Strip. Before chowing down on your stuffed sandwich, make sure to pause and take a pic for Instagram to assert that you've tried this foodie, bucket-list sandwich.
If you're looking for cheap breakfasts on the Las Vegas strip, this is a must to try.
7. Village Pub and Café
Village Pub and Café was formally a secret haven of delectable deals known only to foodies and locals alike, but that's changed in recent years since word got out about the amazing meals you get at a steal of a price.
The star of these meals?
The $6.99 steak and egg breakfast.
Yes, you read that right. A fresh steak made to your specifications, two eggs, hash browns, and toast – all for less than the cost of a large drink at Starbucks. Located in Ellis Island, just off the Strip, Village Pub and Café is a staple to any visit to Las Vegas for breakfast.
8. Lou's Diner
There's nothing wrong with a little home-cooked wonder when it comes to your new favourite Las Vegas cheap breakfast spot. If you're rolling with the family and are in need of a cheap breakfast place to start your day right then look no further than Lou's Diner. Located away from the dizzying crowds found on the strip, you can count on Lou's Diner to provide a home-like setting for your first meal of the day.
A staple to Vegas for years, Lou's Diner is a treasured all-day breakfast joint and serves classic breakfast items such as eggs, bacon and toast, for the low price of $10. There is also a great kid's menu that caters to even the pickiest of eaters. The interior looks like it should belong in some small, mid-west town which almost seems like a welcome break from the glitzy glam of Vegas.
9. PBR Rock Bar
Located within the Miracle Miles Shops, the PBR Rock Bar serves a mix of staple breakfast items at great prices. With a theme centering on bull-riding and rodeos, PBR Rock Bar is hard to miss and easy to enjoy.
You can get a classic breakfast meal complete with eggs, your choice of meat, taters, and toast for less than $6. Plus, it's an all-day breakfast so you can score on this awesome deal any time of the day.
If you want breakfast in Las Vegas for cheap, this is the place to be.
10. District: Donuts, Sliders, Brew.
If you're done with the classics, then head over to District: Donuts, Sliders, Brew. for a foodie-heaven, style meal served at a great price.
District: Donuts, Sliders, Brew. is located at the Cosmopolitan in the food hall and has quickly garnered attention for its modern twist on breakfast. From Donut sandwiches to classic breakfast biscuits with all the fixings, there really is no way you can go wrong by ordering any of the items on their menu.
Priced between $5 and $10, you can find something Instagram-able to eat that is as delicious as the hype claims. Plus, if you're a caffeine connoisseur then you're really going to enjoy the 'Brew' side of the food stall. There's Vietnamese coffee, lavender lattes, nitro cold brew, and more on the menu to choose from – each worth being tried at least once while you're in Vegas.
If you need your cheap Las Vegas breakfast to pep you up for the day ahead, this is the place for you.
11. 48th and Crepe
What kind of a breakfast list would this be without the almighty crepe. This French specialty has quickly made its way into the American heart of breakfast and can be found at most breakfast places.
However, no one does it better in Vegas than 48th and Crepe in New York New York. With flavours ranging from sweet to savoury, you are sure to find your crepe match made in heaven – all under $10.
Best cheap breakfasts in Vegas
What do you think about this list of the best cheap breakfasts in Las Vegas then? Tempted you to try?
As you can tell there's no way you're getting out of Vegas the same weight you arrived – there are just way too many delicious temptations! Go for it, after all, remember – what happens in Vegas, stays in Vegas!
---
FAQ about Las Vegas breakfast restaurants
1. Where to find a breakfast buffet in Las Vegas?
If you want to go all-out for your first meal of the day in Las Vegas, The Buffet at Wynn, Garden Court, Golden Corral Buffet & Grill, and Grand Lux Cafe, are just some of the best restaurants you can choose from for a Vegas breakfast buffet.
For as low as $10, you can try a huge variety of food and flavours in these spots. Fill up for the day!
2. Where can I find a good breakfast burrito in Las Vegas?
Craving some Mexican burrito? Head to Las Vegas breakfast restaurants such as The Egg & I, El Steak Burrito, and Roberto's Taco Shop for the best ones.
3. What breakfast restaurants can I find on the strip of Las Vegas?
On the Strip of Las Vegas, breakfast restaurants such as Hash House A Go Go at The LINQ, Terrace Pointe Café, and Eggslut are such good places to go to.
4. Is there a good breakfast food truck in Las Vegas?
If you prefer dining out from something mobile, Birrieria Los Rojos, Fremont Food Truck, and Curbside Cafe will come rolling down to serve you.
Don't miss these Las Vegas food trucks for breakfast. You'll enjoy a breakfast experience like no other!
5. Where to find Mexican breakfast in Las Vegas?
Las Vegas is full of Mexican restaurants.
You can start with Lindo Michoacan, Casa Don Juan, Bonito Michoacan Mexican Restaurant, El Dorado Cantina and La Salsa Cantina. Theses are just some of the notable mentions that serve authentic Mexican food – you can't go wrong.
6. Are there any healthy breakfast restaurants in Las Vegas?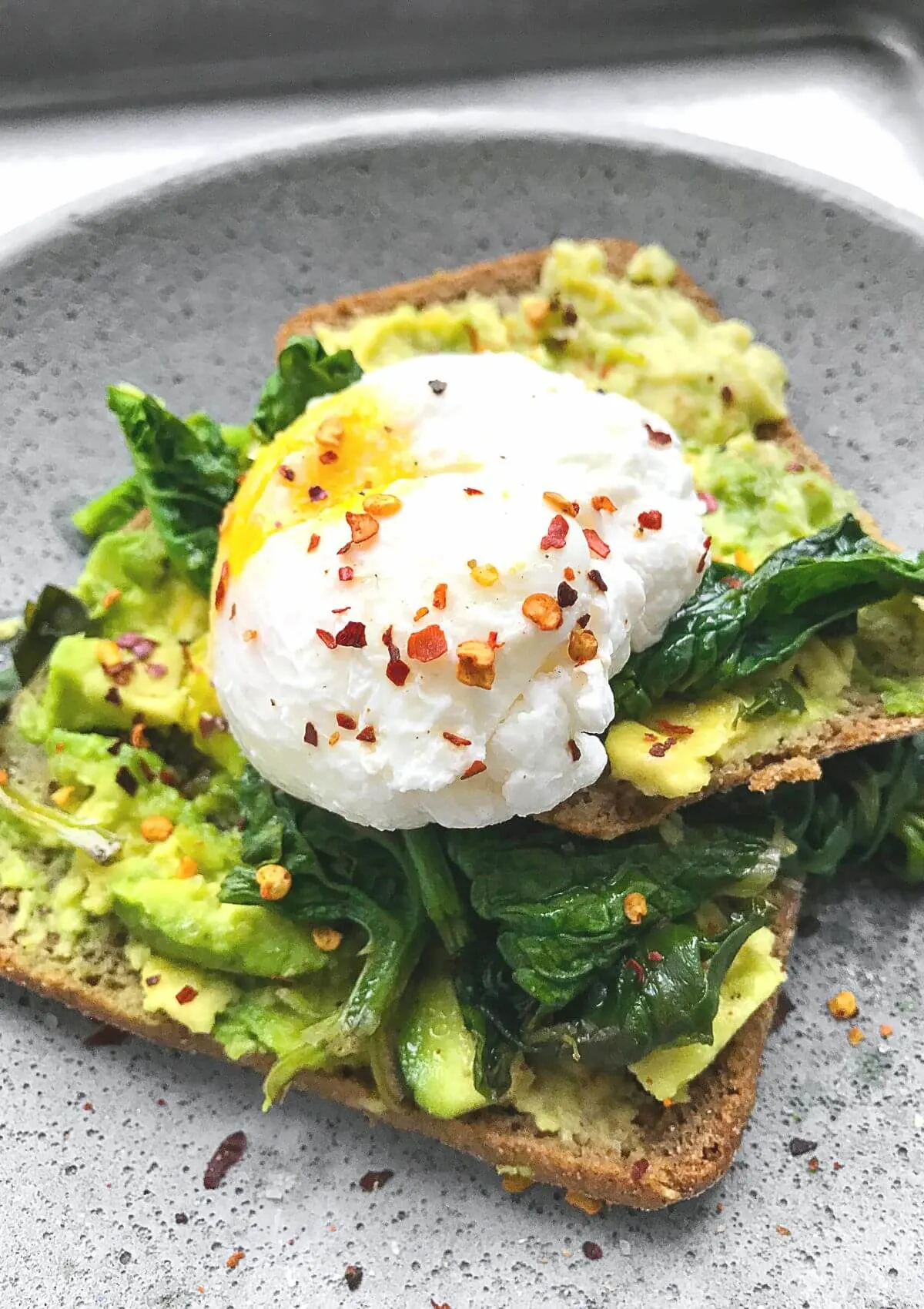 You can always take a break from the usual heavy meals and switch to a healthy breakfast in Vegas. Some restaurants that you could consider are The Egg & I, MeDiet Cafe, Greens and Proteins, VegeNation, and GrabbaGreen.
And of course, doesn't mean it's veggie then it's not yummy!
7. Where do most locals eat breakfast in Las Vegas?
Las Vegas locals' most-loved restaurants are The Egg & I, Jamms Restaurant Breakfast and Lunch, Stacks & Yolks, and Omelet House. Most of these are exclusive branches that can be found in LV. So make sure you drop and blend in like a local in these dining spots.
8. Where can I eat brunch in Las Vegas?
Brunch restaurants are also not hard to find in Las Vegas. You can eat at places such as Tableau, MTO Café, MIMOSAS GOURMET VEGAS DURANGO, and Jardin. It's never too late to take a brunch in LV. Simply find a good place from any of the above to dine!
9. Where to find fast food breakfast restaurants in Las Vegas?
Fast food restaurants such as Chick-fil-A, Jack in the Box, and Taco Bell never cease their fame in Las Vegas despite the hotspot of local breakfast places to eat.
10. Are there breakfast restaurants in Las Vegas with outdoor seating?
If you want to eat breakfast outside in Las Vegas, head to restaurants such as Coffee Pub, Toasted Gastrobrunch, The Egg & I, Terrace Pointe Café, and PublicUs – all offer outdoor seating.
---