Looking for the best festivals in July? Want to immerse yourself in vibrant and diverse cultures worldwide? Read on, for the best July festivals around the world…
Groove to the beats of some of the world's most talented musicians at music festivals, explore the local customs and traditions at cultural events in July, and indulge in mouth-watering cuisine at the food festivals. There's a lot of fun to be had at these festivals in July at the height of summer.
So grab your passports, pack your bags, and let's take a journey through the best July festivals!
1. Tomorrowland, Belgium
19th – 28th July 2024
The annual electronic dance music festival, Tomorrowland, held in Boom, Belgium, is an amazing event that enraptures music enthusiasts from all corners of the globe. The festival in July features awe-inspiring stages and amazing light shows to give you that festival buzz. Tomorrowland is an ode to life, with music to invigorate the soul.
The festival's lineup features virtuosic DJs, who weave a symphony of beats and rhythms, elevating the spirit and igniting the crowd's passion. The ambience is electrifying – there's a lot of dancing going on.
Tomorrowland's stages are breathtaking artistic masterpieces, each with a distinct design and theme to transport festival-goers to another dimension. Every aspect of Tomorrowland is an experience that must be encountered to be fully cherished.
2. EXIT Festival, Serbia
11th – 14th July 2024
I went to EXIT Festival in Serbia a few years ago. It's one of the finest festivals in July that brings together music enthusiasts from all over Europe. Located in the charming city of Novi Sad, Serbia, this festival is an incredible celebration of diverse musical genres, featuring everything from rock and pop to electronic and hip-hop. But that's not all – the festival is also renowned for its exciting range of cultural activities, ensuring there's never a dull moment for attendees. It's held in a fortress, which automatically makes it cooler than any other festivals in July in my opinion.
As you wander through the festival grounds, you'll be greeted by a vibrant atmosphere pulsating with energy and excitement.
The festival is about more than just music though. It's a celebration of art, culture, and creativity. You'll immerse yourself in a world of captivating visual displays, incredible performances, and thought-provoking installations.
So why not join the thousands of music fans who flock to Novi Sad each year for this incredible event? Whether you're looking to dance the night away or simply soak up the atmosphere, EXIT Festival is an experience you won't soon forget. With its diverse lineup, exciting cultural events, and vibrant atmosphere, this festival is perfect for a truly unforgettable experience.
3. Summerfest, USA
20th June – 6th July 2024
Nestled in the heart of Milwaukee, Wisconsin, USA, is the vibrant and lively Summerfest – an epic music festival extravaganza that promises to be a feast for the senses. It's one of the most incredible celebrations in July, with a staggering 12 stages and showcases over 800 acts, making it one of the largest music festivals in the world. With such an eclectic mix of performers, including rock, pop, hip-hop, country, and more, there's a lot to see at Summerfest.
Whether you're a fan of established music legends or keen to discover up-and-coming indie artists, Summerfest provides a unique and immersive experience that draws in music aficionados from all corners of the globe. Its stunning lakefront location provides a breathtaking backdrop to the festival's lively atmosphere, while the tantalising aroma of delicious food and drink vendors will keep your taste buds dancing.
But Summerfest is not just about music. The festival offers a plethora of other activities and attractions for attendees to enjoy at this world festival. You can peruse the festival marketplace, try out interactive exhibits, or take part in various sports and fitness activities. There's so much to see and do that you'll be hard-pressed to fit it all in!
READ MORE: The Best Summer Festivals Around the World
4. Fuji Rock Festival, Japan
TBC
The Fuji Rock Festival is an absolute gem, nestled in the stunning Naeba region of Japan. It's a real hootenanny of music, nature, and culture that's like no other shindig out there. With jaw-dropping mountain views and a lineup of both local and international artists that'll knock your socks off, this festival is a no-brainer for all you music aficionados and thrill-seekers.
But what makes Fuji Rock Festival the bee's knees is its variety of experiences beyond the main stages. Whether you're a trailblazer or a chillaxer, this festival has something for everyone. You can hit the trails and get your hike on in the surrounding mountains or kick back and relax in the natural hot springs that are scattered throughout the area. And for you art lovers out there, you'll be tickled pink by the range of installations from local and international artists displayed throughout the festival.
And let's talk about the festival food, shall we? You'll be in hog heaven, from traditional Japanese fare to international street food. So bring your appetite and get ready to chow down on some of the best grub around.
5. Lollapalooza Chicago, USA
1st – 4th August 2024
Lollapalooza Chicago, an immense music festival that magnetises music enthusiasts from around the globe, takes place annually in Grant Park, Chicago, USA. The event spans four consecutive days, highlighting over 170 artists across a plethora of stages.
Lollapalooza Chicago is known for its eclectic lineup, presenting an extensive array of musical genres and styles that cater to a diverse audience. Whether you're a fan of indie rock, electronic dance music, hip hop, or heavy metal, Lollapalooza Chicago has something that will suit your taste.
It's an exhibition of music and a commemoration of art, culture, and gastronomy. Lollapalooza Chicago offers a collection of activities and attractions beyond the music stages, encompassing art installations, ephemeral shops, and victualing kiosks that dispense a vast range of sustenance, from the classic Chicago-style hot dogs to gourmet vegan cuisine.
There are loads of great things to do in Chicago beyond the festival too, just take a look at this list.
6. Montreux Jazz Festival, Switzerland
5th – 20th July 2024
The Montreux Jazz Festival is an internationally renowned music festival held annually in the picturesque city of Montreux, Switzerland. Known for its vibrant jazz, blues, and soul music mix, the festival has been a fixture on the music calendar for over 50 years. Over the years, it's played host to some of the most legendary musicians of our time, including the likes of Aretha Franklin, Prince, and Stevie Wonder, to name a few.
The festival is a celebration of all things musical, and each year it attracts music lovers from all over the world. With its eclectic mix of genres and styles, the Montreux Jazz Festival offers something for everyone, from the smooth sounds of jazz to the raw energy of blues and soul.
What sets the Montreux Jazz Festival apart is the quality of the music on offer and the stunning location in which it takes place. Nestled on the shores of Lake Geneva, Montreux provides the perfect backdrop for a truly unforgettable musical experience.
You're transported into a world of music and magic from the moment you arrive. The festival's stages are alive with the sounds of some of the most talented musicians from around the globe, and the atmosphere is electric.
7. Roskilde Festival, Denmark
29th – 6th July 2024
Nestled in the picturesque Danish city of Roskilde, the annual Roskilde Festival beckons music aficionados from all corners of the globe. As the largest musical extravaganza in Northern Europe, Roskilde Festival boasts a multifarious and unconventional assembly of artists that push the limits of genre and expectation.
However, Roskilde Festival is much more than a mere gathering of musicians. It is a veritable hub of artistic and cultural expression, offering its attendees an enthralling tapestry of exhibits, workshops, and seminars. The festivities are further complemented by a plethora of gastronomic delights from local and international vendors to fill you up.
8. Rock in Rio, Brazil
6th September 2024
Rock in Rio is a July music festival (although the month sometimes varies) that takes place in the lively city of Rio de Janeiro, Brazil. Renowned for its electrifying performances and eye-catching stage designs, this festival attracts a diverse lineup of both international and homegrown artists. Rock in Rio has something for everyone, from the blazing beats of pop and rock to the soulful melodies of jazz and blues.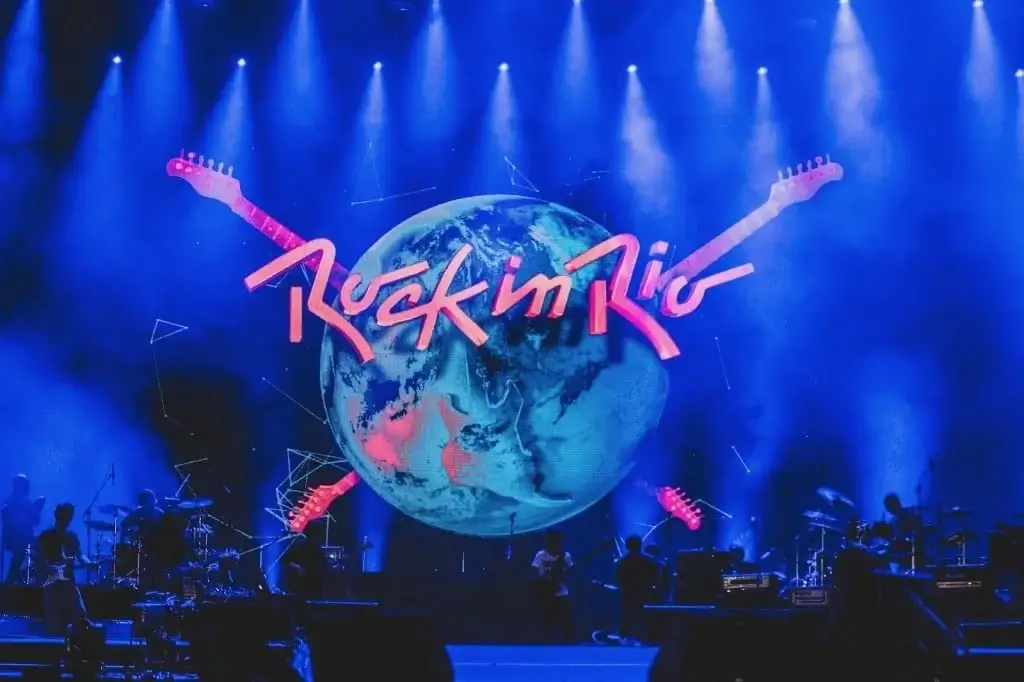 Not only does Rock in Rio offer an incredible musical experience, but it also provides a variety of activities and food options to ensure that festival-goers have a memorable time. From adrenaline-pumping rides to interactive exhibits, there is never a dull moment at this festival. And when it comes to cuisine, Rock in Rio features a mouth-watering selection of Brazilian and international dishes, so there's no need to worry about going hungry.
9. Reggae Sumfest, Jamaica
17th – 22nd July 2024
Reggae Sumfest is a highly anticipated annual event that draws music enthusiasts worldwide to Montego Bay, Jamaica. This beloved reggae music festival showcases an impressive lineup of both international and local reggae artists, providing a vibrant and diverse musical experience.
With its easygoing vibe and idyllic tropical setting, Reggae Sumfest offers an unforgettable festival experience that is both relaxed and electrifying. Whether you're a die-hard reggae fan or simply looking for a fun and lively way to spend your vacation, this festival is a must-see.
10. Latitude, Suffolk
26th – 28th July 2024
Latitude Festival is known for being a family-friendly alternative to some of the other July festivals in the UK (and other times of the year). It has lots of entertainment and activities, such as comedy, theatre, poetry and more. There's music too with past headliners including Snow Patrol, Editors, Grace Jones, Solange, The Killers and more.
It all takes place in the idyllic setting of Henham Park, which features its own lake. You can camp here too, which is really nice for families.
11. TRNSMT, Glasgow
12th – 14th July 2024
TRNSMT Festival, situated in Glasgow Green in the heart of the city, is one of Scotland's premier music festivals in July. Originally launched as an alternative to T in the Park, TRNSMT blends mainstream and upcoming acts so you get to see a bit of both.
With its urban setting, there's a gritty, vibrant atmosphere that captures the essence of Glasgow and its music history. Public transport to and from the festival is exceptionally convenient, which means you don't have to camp if you don't want to.
12. Ultra Europe, Croatia
5th – 7th July 2024
Ultra Europe takes place in the picturesque setting of Split, Croatia, and is one of Europe's leading electronic dance music festivals. Building on the legacy of Miami's Ultra Music Festival, Ultra Europe offers a great lineup of the world's top DJs and producers.
The festival's beachside spot just elevates the whole experience. Croatia has some of the clearest, blue waters around, as well as great cities to explore. If you're going to this July festival, you'll get a great holiday out of it too.
13. Love International, Croatia
10th – 16th July 2024
Held in Tisno, Love International is a more intimate festival experience than some of the other larger ones festivals in July in Europe. It's a week-long celebration complete with boat parties, open-air clubs, and secret island raves, all set against the backdrop of the stunning Dalmatian Coast.
It's described as a 'marathon electronic festival' because you'll have non-stop events in July to go to here. And at all hours too, with late-night discos and world-famous DJ's making sure you don't sleep.
Best festivals in July
This is a great month to explore the beauty and culture of the world through one of its most amazing festivals in July. Be it the pulse-pounding beats of music, a deep dive into a foreign culture, or a thrilling escapade; there's a fiesta that caters to your every whim.
Prepare your bags, brace yourself, and indulge in a breathtaking journey as you uncover the finest July celebrations around the world. Whatever you decide to do, make sure you don't miss out on any of these fantastic July festivals!
While these events can often become overcrowded or crowded, it is best to plan ahead if possible. With this list in mind, make sure you have all your essentials ready and head out on an unforgettable journey with July offering some of the best festivals around the world!
READ MORE: The Best Festivals in August
What is the biggest music festival in the world in July?
Tomorrowland in Belgium is often cited as one of the world's largest electronic dance music festivals, attracting hundreds of thousands of attendees over its two-weekend duration in late July. The festival features multiple stages and a wide variety of electronic music genres. It's known for its intricate stage designs and state-of-the-art visual and sound production.
Is Glastonbury better than Tomorrowland?
The comparison between Glastonbury and Tomorrowland is obviously subjective as both festivals offer different experiences. Glastonbury, held in Somerset, England, is renowned for its eclectic lineup that spans multiple genres including rock, pop, electronic, and folk, among others. It's got a long history and always surprises festival-goers with its great lineup. Tomorrowland, on the other hand, is predominantly an electronic dance music festival.
Which is "better" depends on your personal preferences for music genres, atmosphere, location, and the kinds of extra-musical activities you're interested in. They're both huge July international events, offering unique experiences.
What festival is in Europe in July?
There are numerous festivals that take place in Europe during the month of July. As previously mentioned, Tomorrowland in Belgium is a major one for electronic music enthusiasts. Other examples include Montreux Jazz Festival in Switzerland, Roskilde in Denmark, EXIT Festival in Serbia, FIB (Festival Internacional de Benicàssim) in Spain, Ultra Europe in Croatia and the July festival list goes on.
What festivals are in Split in July?
Ultra Europe is one of the biggest festivals that takes place in Split, Croatia, during July. It's a large electronic dance music festival and is a European offshoot of the original Ultra Music Festival in Miami, USA. There's also SuncéBeat Festival, Outlook Festival and Hospitality on the Beach which all take place in Croatia in July.
What events happen in July in the UK?
There's so many events and special days in July in the UK. From Wimbledon to the British Grand Prix at the Silverstone Circuit, there's lots of sports to make up for the lack of Premier League during this time.
For those inclined towards the arts, the Proms kick is one of the most special occasions in July that celebrates classical music. It's predominantly held at the iconic Royal Albert Hall in London and runs until September. In Suffolk, the Latitude Festival takes place as well as Glastonbury in Somerset.
---