I spent quite some time researching what to do in Tokyo. I wanted to see Tokyo's coolest things to do, the best places in the city to check out, and to see if I could explore a few places off Tokyo's beaten track.
If you're anything like me – wants to see a city's big sights but mixed up with a few weird wonders too – you'll enjoy all 52 of the coolest things in Tokyo. Guaranteed.
So print this out, get it on your phone, write it out – however you want to digest it – use it, and I guarantee you will have an incredible time in Tokyo. Just like I did.
52 Coolest Things to Do in Tokyo
1. Get your fortune told at Sensoji Temple.
2. Check out the line up at Womb club. Go.
3. Make some friends on the weekend Pub Crawl.
4. See an artist live at the awesome Liquid Room.
5. Visit a pet shop, there's one in Shibuya to try.
6. Find a sushi train. Try Ginza.
7. Stay at a capsule hotel. Shinjuku kuyakusho-mae is a good shout.
8. Drink a beer at the Time Out Cafe.
9. And a Moscow Mule at the Robot Restaurant.
10. Eat the jerky at the Brooklyn Parlour.
11. Walk around the beautiful Shinjuku Gyoen National Garden.
12. Visit Harajuku on a Saturday (early). Eat crepes and try on clothes (with a bag over your head).
13. And then go and hang out in Yoyongi Park for the dancers.
14. Get your photo taken on Shibuya crossing.
15. Eat a big fat burger at Lotteria, the Japanese Maccas.
---
Follow me on Instagram Stories for the latest from the festivals!
[instagram-feed]
---
16. Scoff teriyaki in the Golden Gai area, once you've managed to find a place that serves foreigners.
17. Eat sushi at the Asakusa Station Department Store, basement floor.
18. Buy amazing cheap things at Asakusa Market. I bought a sparkly bolero. Love it.
19. Use the subway and get horribly confused and lost.
20. Go to Ryogku and watch the sumo wrestling.
---
READ MORE: Check out the coolest day trips from Tokyo on travelonthebrain.net.
---
21. Spend the day at Disneyland.
22. Go to the Japanese tapas restaurant under the underpass in Ryogoku.
23. Find the craziest thing you can at the 7/11, buy it and eat it. Repeat.
24. Join in with the Japanese obsession with cakes.
25. Take a look in the cake shop, for dogs, in Ryogku.
26. Climb to the highest point of Roppongi Hills and admire the Tokyo view, for free.
27. Take some photos in the Purikura photo booths. One of the absolute must dos if you're looking for fun things to do in Tokyo.
28. Eat Yonezawa steak and drink red wine at Rainbow in Shimokitazawa.
29. Go vintage clothes shopping in Shimokitazawa.
30. See the panda at Ueno Park Zoo.
31. Walk around Ueno Park for the fresh air.
32. Eat and drink from the endless vending machines.
33. Eat the French toast feasts advertised everywhere.
34. Explore the market around Ueno Station and scoff some strawberries on sticks.
35. Go to the biggest sex shop in the world in Akihabara.
36. Drink green latte tea at the Maid Cafe in Akihabara.
37. Buy some electrical things in Akihabara.
38. Eat ramen, everywhere.
39. Try the chicken curry at Coco's. Unlike any curry you've ever had before.
40. Drink coffee and check your emails at the Mercedes Benz Connection showroom.
41. See the Gundam statue in Odaiba.
42. Wander at night / morning when you're jet lagged to see Tokyo like no one else.
43. Go in a spaceship at the Museum of Emerging Science in Odaiba.
44. And talk to a real life robot.
45. Then check out Odaiba's Venus Fort Shopping Mall, and in house car museum.
46. Rent a karaoke room by the hour and belt out your best power ballad.
47. Test out every function on one of the washlet toilets.
48. Have a gin and tonic at Tower Records Cafe in Shibuya.
49. Try and win a stuffed sushi toy in the arcades.
50. Try all the sakes.
51. Visit the Monchichi Museum in Asakusa.
52. Put the map down, go off grid and find your own Tokyo!
---
---
More things to do in Tokyo
This lot kept me busy for ten days. There are a few other things I would've liked to do, which I'll add here, but I can't vouch for them personally.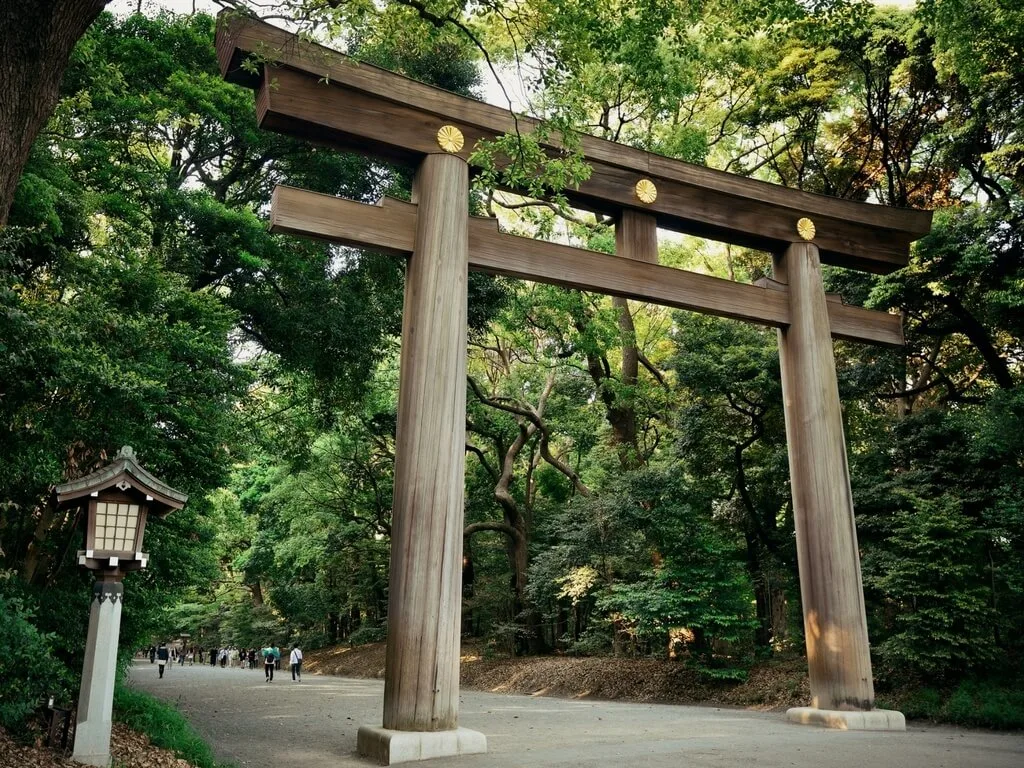 Tokyo Tower – too expensive and I saw the view for free from Roppongi Hills.
Tokyo Sky Tree – same.
Bus tour – need to do it on the first day to get value from it.
Ginza kabuki – no time.
More themed restaurants – travelling solo, not as fun.
Love Hotels – same!
Food in Tokyo
I basically spent my first week in Tokyo on the sushi. It was only after 7 days that I started to look elsewhere and found the Japanese tapas and the absolutely incredible Yonezawa beef steak. There are so many themed restaurants in Tokyo I'd love to try but they're just not as fun to visit when you're backpacking by yourself.
I spent more time exploring in the day than at night too, so next time I go to Tokyo I'd go with someone and dedicate a lot more time to experiencing the food and drink.
There are so many more things to do in Tokyo I need to experience!
---
9 of the Weirdest Things to Do in Tokyo
Watch my video to find out more!
And subscribe on YouTube to see more of my vids, they get better, promise!
---
*BOOK YOUR TRIPS BEFORE YOU GO TO GUARANTEE A TIME*
Viator is my tour booking website of choice. Check out the latest prices for Tokyo on this link to help you find the coolest activities in Tokyo there is. Go kart tour dressed as Mario and Luigi anyone?
Highlight of Tokyo: Sumo Wrestling
I went to watch the sumo wrestling championship in Ryogoku, Tokyo. Everything else I'd seen in Tokyo fails in comparison to how weird those three hours were.
I queued up at 7am to get my ticket. This allowed me entrance from 8am until 6pm – I decided to wait until 2pm, when the big deals came on. And boy were they big. I'd not seen even a chubby person during my entire week in Tokyo and then these guys come out in their little belts, with just a ribbon over their bum crack. What a delight for those on the front row when they crouched down.
What is sumo wrestling?
With my 2,200Y ticket I had no idea where I was meant to sit so just went chair hopping on the best seats until I was booted off. Watching those guys battle it out made me hungry so in between one particular chair migration I decided to grab a beer and some beef jerky to make it through the second hour.
I hadn't a clue what was going on, and decided to leave it that way and just enjoy the spectacle for what it was. Bonkers.
As far as I can tell sumo wrestling is a lot of thigh slapping, crouching, stomping around and dramatically throwing chalk up into the air. Every so often they decided to 'wrestle' which was just them pushing against each other until one of them stumbled out of the ring. I'm sure my brother and I used to do that when we were little, we didn't start calling ourselves 'sumo wrestlers'. Each 'bout' only lasted for a few seconds because as soon as they got a body part that wasn't their feet on the floor, or they fell out of the ring, it was game over.
Rumour has it that sumo wrestlers eat 20,000 calories a day – wow. No wonder they needed to stop for a refreshment after stomping a leg or two.
My top sumo wrestling audience tip
Word of warning for you, don't sit on the front row as not only do you get 'too much information' when they do their whole crouching sequence, you may also get a sumo wrestler in your lap when they topple over the side of the ring squashing anyone in their path.
It was a fun crowd with everyone shouting out and even laughing when they got pushed out. There were obviously some firm favourites among the sumo wrestlers as when they all came on at the end of their time slot some were cheered a lot more than others.
In between the matches a finely dressed gentleman would come out with a fan and start singing to introduce the next fight. Apparently you could get some sort of earphone contraption to explain exactly what was happening, but I only found that out after I'd left.
It was fun, it was an experience, but I think three hours of sumo is enough for my lifetime.
---