Oh Brexit. I absolutely 100% opposed you, didn't believe in you, still don't, but from 31st December you'll be here for reals.
I'm dreading realising how much has been going on under the cloak of Coronavirus while we've all been distracted.
Travelling in the Schengen area as a Brit in 2021 is going to take a little extra thought to what we're used to. I thought I'd take a look at what you'll need to remember for your long awaited travels for next year.
What is the 'Schengen area'?
The 'Schengen area' refers to the 26 states within Europe which signed the Schengen Agreement in 1985. Signing the Schengen Agreement abolished passports at their shared borders – meaning free travel without identification.
The 26 Schengen countries are:
Austria, Belgium, Czech Republic, Denmark, Estonia, Finland, France, Germany, Greece, Hungary, Iceland, Italy, Latvia, Liechtenstein, Lithuania, Luxembourg, Malta, Netherlands, Norway, Poland, Portugal, Slovakia, Slovenia, Spain, Sweden, and Switzerland.
You'll notice that most of the Schengen countries are in the European Union, but, it's not the same thing. You'll also notice that the UK is not included here.
The UK opted out of the invite to be part of the Schengen Area because of our geography – as an island we wanted to keep our border controls to stay in control of illegal immigration.
---
"ETIAS stands for European Travel Information and Authorization System. It is a completely electronic system that allows and keeps track of visitors from countries who do not need a visa to enter the Schengen Zone. In a way, it resembles the U.S Electronic System for Travel Authorization (ESTA), which serves a similar purpose."

– SCHENGEN VISA INFO
---
Schengen Area rules for British citizens
If you're from the UK, you can enter and remain in the Schengen Area for a maximum of 90 days, within a 180 days period, without a need to obtain a Schengen visa.
If you want longer than 90 days, you will have to apply for a Schengen Visa. They currently cost £73.
If you're travelling for work, or, especially now – you don't want the hassle of airports to return and recharge your 90 days, then you'll need a Schengen Visa.
"To stay for longer, to work or study, or for business travel, you will need to meet the entry requirements set out by the country to which you are travelling. This could mean applying for a visa or work permit. You may also need to get a visa if your visit would take you over the 90 days in 180 days limit.

Periods of stay authorised under a visa or permit will not count against the 90-day limit. Travel to the UK and the Ireland will not change."

– UK GOVERNMENT
When to apply for your Schengen Visa
If you do need a Schengen Visa like ETIAS, then you need to apply at least 15 days before your intended visit. You can apply up to 6 months earlier if you want to make sure.
Travelling the Schengen Area in 2021
You will need to take some extra precautions if you're planning on travelling round the Schengen Area in 2021
– You may need to be able to prove you have sufficient funds for your stay.
– You may also be asked to show a return or onward ticket.
– Most EU destinations will require you to have at least six months validity left on your passport, rather than three.
"If you renewed your current passport before the previous one expired, extra months may have been added to its expiry date. Any extra months on your passport over 10 years may not count towards the 6 months needed.

You will need to renew your passport before travelling if you do not have enough time left on your passport.

– UK GOVERNMENT
– Brits will now need to complete an online ETIAS application form (European Travel Information and Authorisation System).
– The EU Commission has confirmed that UK citizens will also need to pay an ETIAS fee to visit Europe. Details coming.
– Brits will have to join the equivalent 'non EU' lane when arriving into the airport.
"As a non-EEA national, different border checks will apply when travelling to other EU or Schengen area countries. You may need to show a return or onward ticket and that you have enough money for your stay.

"You may also have to use separate lanes from EU, EEA and Swiss citizens when queueing. Your passport may be stamped for visits to these countries."

– UK GOVERNMENT
Where to travel in 2021
We're never going to experience the freedom of 2019 travel ever again. With travel in 2020 pretty much lost to the virus, we need to move on and accept these new Brexit rules of 2021 if we're ever to travel again.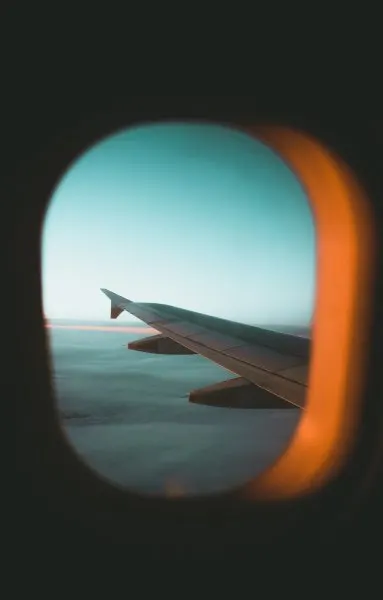 I didn't want to end this blog post on a downer though, so I thought I'd take a look at some of my favourite destinations within the Schengen Zone to inspire your travels for next year.
Finland
If I could tell you one place to visit in the Schengen Area before you kick the bucket, I'd say Finland. Honestly, it's an incredible country.
I visited one April and went skiing in Levi, ice hole swimming in Yllas, and just exploring some of the many cool things to do in Finland. There's so much beautiful scenery, great food and fun activities. And it all just looked SO magical with the layer of snow too.
READ MORE: Cool Things to Do in Yllas
Greece
There's a reason Greece is so popular with us Brits – mainly the beaches and the food. I've been to a few islands in Greece now, but I have to say Skiathos is my fave.
If you've never been before I'd say Skiathos is a great place to start, or if you have the money, Mykonos or Santorini. Although the lesser known islands, like Samos, make you feel a little more adventurous.
Hungary
I'm saying Hungary, but I've really only been to Budapest – three times. If you're looking for a decently priced weekend break in the Schengen Area, then I'd definitely recommend Budapest. The river is great, there's some great things to do in Budapest, and the whole city is just so fascinating to wander around.
Check out my guide to a weekend in Budapest to see what you can get up to.
Iceland
Iceland is awesome. A truly unique country with so many natural wonders and new things to see, that every day is an adventure. The incredible waterfalls here are well documented, but the beaches are cool too, and there's some awesome and unique accommodation you definitely need to explore.
When we can travel again, Iceland is high up there on my list.
Italy
Oh Italy – everyone loves a bit of Italy right? Whether you're wandering the Cinque Terre, admiring the relics of Rome, or enjoying relaxing around Lake Maggiore, you'll have a brilliant time.
I like to think it's the architecture and scenery that keeps people coming back to Italy, but really I think we all know it's the food. Mmmm pizza and pasta – TOUGH decision!
Travelling the Schengen Area in 2021
This isn't the end of our travels, it's just going to get a little more difficult, and we need to be prepared. I hope this post has encouraged and equipped you, rather than scared you.
Let me know what you're thinking in the comments below!
---
PIN THIS POST for LATER