The Pink Panther Safari Tour in Antigua is awesome, especially if you get a fun / crazy group, like I did. Basically, you get picked up in this beast and then bounce around the island checking out the top spots for a few hours. It's a great way to explore Antigua without the pressure and responsibility of hiring a car, because there's no need for that when you're on your Caribbean holiday is there?
We booked from the Grand Pineapple Resort, where we were staying for four days. All we had to do was be at reception for 9am, ready and waiting with a bag of sun cream and a camera.
10 Beautiful Spots on the Pink Panther Safari Tour, Antigua
1. Devil's Bridge
2. Betty's Hope Sugar Plantation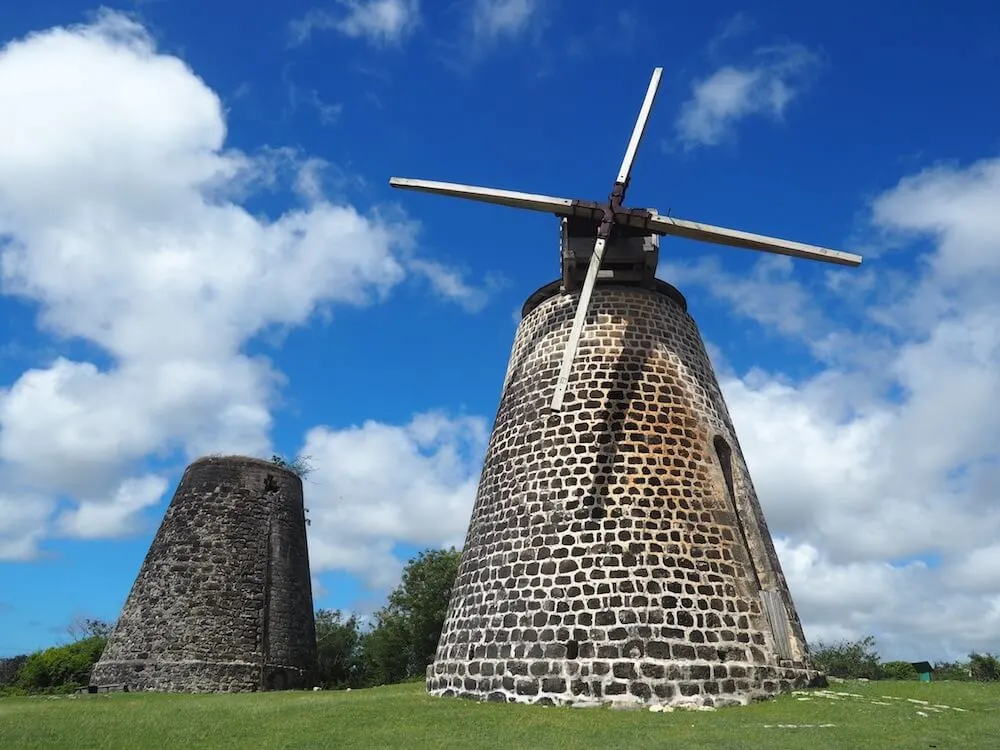 3. Block House Heights
4. Shirley Heights
5. Nelson's Dockyard
6. The passing views, from the back of the jeep
7. Lunch stop at Papa's By the Sea
---
READ MORE: The Best Places to Eat in Antigua
---
8. Turner's Beach
Pink Safari Jeep Tour in Antigua
You can book the Pink Safari Jeep Tour from the Grand Pineapple Resort Hotel or St James' Club Resort. They have three vehicles – Nala, Kitty and Kat – and the drivers and guides are all women. Yesahhh. Go ladies!
With all the rum that was included on the way round, I was definitely ready for a late afternoon sunbathing sesh by the time I got back. Another great day in Antigua!
You should definitely do it if ever you're in Antigua, starts from $69.
---
*I travelled to Antigua as a guest of Elite Island Resorts and Kuoni. All opinions are my own.*