Want to know which Canadian souvenirs to look out for? Here are the best souvenirs from Canada to bring home for yourself and your loved ones for a taste of your travels.
Friendly locals and gorgeous landscapes will forever be a driving factor for me when it comes to choosing travel destinations. Canada? This country has both in droves!
But surely, after admiring the glacial lakes, deep forests, and beautiful cities; you want to bring home something that can commemorate your trip. Some souvenirs seem obvious – maple syrup, for one – but there are more souvenirs of Canada to look out for.
With a massive maple leaf on their flag, we can already see one of the trends in Canadian souvenirs!
The Best Souvenirs from Canada for You
Wondering what the best souvenirs in Canada are? Here's a list off all the coolest Canadian souvenirs I saw…
1. Maple syrup
One the best souvenirs from Canada is no doubt: maple syrup. In fact, anyone playing a word association game would probably shout 'maple syrup!' if Canada was the key word.
Producing 85% of the maple syrup in the world, the country leans into the craze with maple syrup festivals in Canada during spring. Harvesting sap from maple trees is rooted deep in Canadian history – it's more than just a sweet garnish. Whether you buy it at a supermarket or straight off the farm, it's the perfect Canadian souvenir!
If you're looking for one of the decently priced souvenirs from Canada to buy a few of for friends, then you can't go wrong with a few bottles of maple syrup.
2. Canadian Aboriginal art
Bring a piece of Canada home through unique Aboriginal art. While the history of Aboriginal art traces as far back as 12,000 years ago, the oldest surviving pieces are dated around 5,000 years ago. Original pieces are notoriously expensive and hard to purchase, but luckily, souvenir versions are available.
Many souvenir shops offer art and jewellery inspired by Aboriginal art; these are a budget-friendly alternative. For art copies, visit the Museum of Anthropology – their gift shop has an exceptional collection.
3. Smoked salmon
You might not be able to tote salmon home depending on your immigration laws, but it's definitely worth a mention in this list of souvenirs from Canada. The country is famous for its salmon population, and not just because we can watch bears catch them – if you're lucky.
Packaged fresh fish are great gifts if you're just a drive away. If you live a little further, buy cold smoked salmon that are frozen and made to last for 24 hours. Don't miss out on this West Coast delicacy, even if you're simply treating yourself.
4. Ethically sourced Canadian diamonds
Diamonds are sometimes referred to as blood diamonds due to being mined in conflict zones, most predominantly in Africa. To wear diamonds without guilt or shame, source them from Canada instead.
A key nation that observes the Kimberley Process, Canada sources their diamonds ethically from the Northwest Territories. These then get turned into exquisite jewellery; a special Canada gift for a special occasion perhaps?
5. Enamel pins
Looking for unique and special gifts that keep your best memory about Canada? Enamel pins can meet all your requirements. Established more than 20 years ago, CustomPins.CA is an industry-leading manufacturer of custom promotional gifts, including custom pins, custom stickers, and more. Turn your fantasy of pins into amazing personalised pins!
CustomPins.CA provides you with super simple order steps. All Canadian custom pins are sold at a cheap factory price with free shipping, and there's no minimum order quantity.
6. Inukshuk gifts
Found at archaeological sites, Inukshuk are stone landmarks that are made to look like a person!
These structures are used by the Inuit and other communities to help navigate. As a symbol of human connection through Canada, they make awesome souvenirs from Canada to bring home.
Obviously you won't be able to cart home one of these original structures, but seek out small replicas of them. Small souvenirs can have grand meaning. If you want some souvenirs of Canada that really mean something, these are a great shout.
7. Canadian Ice Wine
Canada really knows how to get the most out of their freezing Canadian winters!
While the country hasn't been in the wine business for long, their ice wine is one of the best gifts from Canada you can get someone (or yourself). A few bottles of ice wine make for some great Canada souvenirs for your loved ones.
By picking grapes frozen at negative temperatures, the juice extracted from them tastes extra sweet and concentrated. Balanced in acidity, this sweet wine is a dessert staple. It's nicknamed Canada's liquid gold for good reason.
Ice wine is definitely my souvenir from Canada of choice. Can get pretty pricey though!
8. Canadian Club whiskey
Speaking of happy hour drinks, Canadian Club whiskey is among the best produced locally. It's the only liquor from North America that was bestowed a royal warrant by several British queens. There are scandalous stories behind this whiskey too – Al Capone smuggled this in popular drink during the prohibition era.
It's quite the prop for fun conversations!
9. Canadian beers or apple cider
If you're more of a beer drinker, Canada's got you covered.
Not a fan? What about a locally sourced and brewed apple cider? Each region produces their own specialties, so consult the locals before purchasing your craft beers and ciders.
Some craft brews that may interest you include: Molson Canadian, Moosehead Lager, Muskoka Brewery and Tall Ships. For classic ciders, look for: Thornbury Village Craft Cider, Rock Creek Cider, Okanagan Premium Cider and Walkerville Brewery.
Pick some up for a great Canada souvenir to enjoy the night you get home.
10. Dream catchers
These are great souvenirs from Canada for an authentic slice of history.
Originally created by the Shamans to trap bad dreams, dream catchers gently pass good dreams into the mind of their owner while the morning sun burns away the negative ones. A soul-soothing souvenir from Canada, they're both a nod to native culture and a healing gift.
The dream catcher fervour may have calmed, but they're still a popular presence in Canadian souvenir shops. With various designs, colours and sizes to choose from, you can easily personalise them for your friends and family.
11. Tim Hortons
Beloved coffee chains are worshipped everywhere. In Canada, it's Tim Hortons. Doughnuts and coffee are the most popular combination, but you'll love everything they've got.
From coffee mugs to smiley cookies, you've got a wide range of Canadian souvenirs to bring home. Since they package and sell everything in-shop, take the opportunity to buy your favourite coffee or tea!
12. Unique Canadian snacks
Food and snacks often come to represent the country they're made in. Surely you can pinpoint treats that are only available where you come from?
In Canada, poutine, butter tarts, maple syrup and smoked salmon are some popular foods. If you find these a little difficult to procure and ship home, I suggest other smaller treats that are easy to pack. Nanaimo bars, ketchup chips, chocolates from Rogers' are just some of them.
If you're looking for easy souvenirs from Canada to buy your colleagues or classmates, snacks and sweets are a great shout.
13. Stuffed moose or beaver
Souvenirs in Canada run along the lines of tasty or comforting. It should come as no surprise that there are home-themed gifts appropriate for younger crowds too. Pick up a stuffed toy moose or beaver (two very Canadian animals indeed) so that your child can carry fond memories of Canada with them. Bears make great cuddle buddies too.
These can easily be found at gift shops attached to national parks and other rural spaces.
We bought a stuffed moose wall decoration for our baby's nursery when we went on our Canada babymoon, and a cuddly beaver – I love our little Canada souvenirs!
14. First Nations Canadian souvenirs
Those visiting Canada for the first time might find it interesting to read up on its cultures and traditions, including those of the Indigenous people. Plenty of history and art museums extend their exhibits to tell of the First Nations; all 630 of the communities!
The usual range of Canada souvenirs cover hand-carved figurines, burnt wood loon carvings, shawls, and handiworks. I suggest buying art works created by these peoples, or literatures that explore their history. After all, knowledge is a great gift too. You should take a look at my interesting Canada facts listed here to know more.
15. Canada flag pin
When it comes to small Canadian souvenirs, there's none more representative than Canada flag pins. Pin them to your backpack, luggage tag, your favourite beanie or even stick them on your fridge. You'll always be reminded of Canada whenever you see it.
16. Soapstone carvings
Soapstone is aplenty in Canada and thus a popular medium for artists to sculpture with. Sturdy, layered, and rather sophisticated, soapstone carvings make for beautiful home décor. Pick an animal carving to feel especially connected to the land.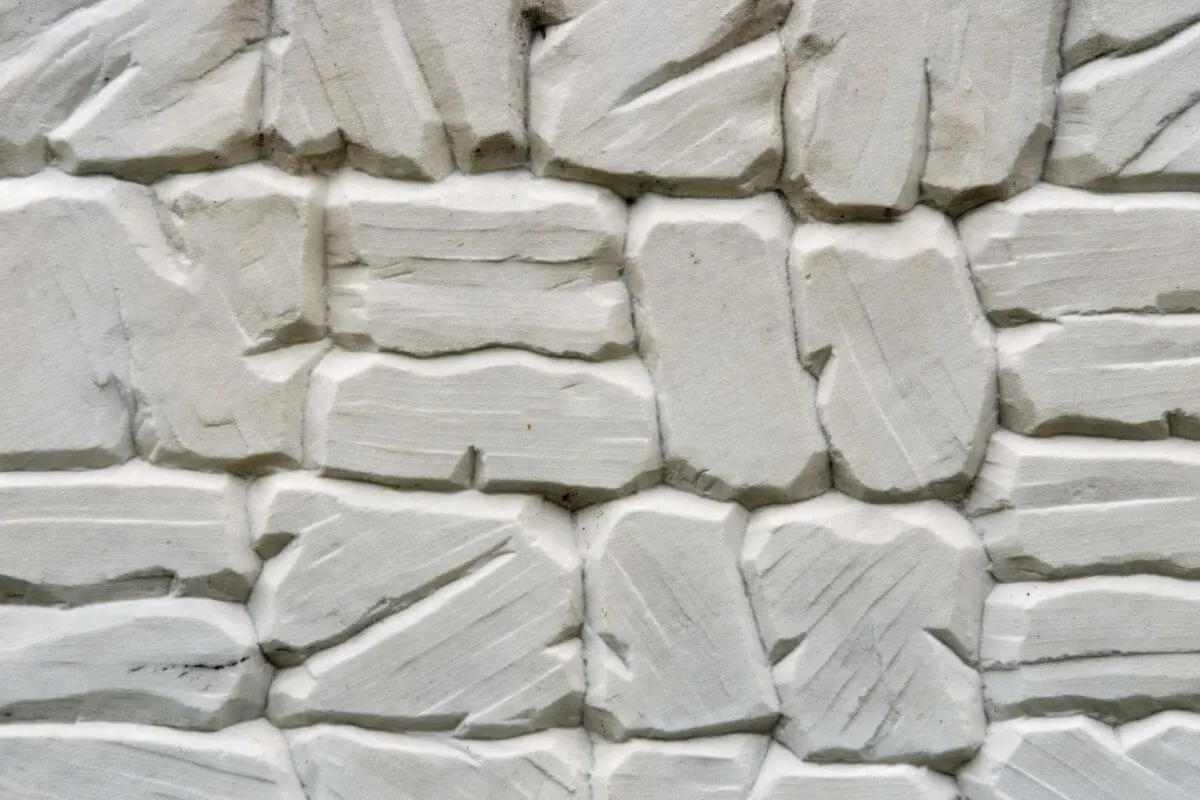 They might not be the easiest souvenirs in Canada to find though! You'll have to visit certain art galleries and shops, but it's well worth the effort.
17. Canada T-shirt
One of the most classic souvenirs you can get from any country is one of those touristy shirts. There are plenty of small businesses and vendors that sell Canada-themed shirts, whether a maple leaf is printed on it or something along the lines of '<3 Canada'.
For a cheeky shout out, keep an eye out for t-shirts that read Sorry. There's nothing more Canadian than that!
I bought a Canada t-shirt while I was in Ontario – like any self respecting tourist – just a little Canada souvenir from when I visited Niagara Falls recently. I wanted to commemorate my weekend in Montreal and my 3 days in Toronto too.
18. Hockey jersey
While we're on the topic of clothing, hockey jerseys are pretty characteristic of Canada as well. After all, hockey is the national sport in town. Wear it or hang it; this is a good option for sport lovers.
Do look for jerseys with a Canadian team printed on it for true representation. You might even be able to get your name customised on the back. We went to a hockey game in Montreal – it was awesome!
19. Car decals
Want to collect mementos from all the countries you've visited but have no space to put them?
Car decals and suitcase stickers are the way to go!
Grab a Canadian flag, a moose silhouette, an Inukshuk sketch; any Canadian-themed car decal to let people know where you've put your miles towards. Great idea if you're doing any sort of road trip across Canada.
20. Canadian money
This one can be considered a joke addition to the list, but hear me out! Canadian money is a rather novel souvenir; also one that's easy to find.
What makes them so fun are the bright colours of the notes and the unusual plastic make of them. They're a nod to local history as well, thanks to the notable figures printed on them. Those with kids may also consider collecting the Canadian Toonie – maybe this will kickstart a foreign coin collection.
---
Canada souvenirs
Which Canada souvenir/s will you choose to remember your trip by? If you're planning on going to Canada any time soon, check out my helpful guide to travel in Canada in 2021 and beyond.
---