Spain is always a top choice when it comes to travel for Brits. We just love the restaurants, bars, beaches and beautiful Spanish villas – no wonder why this exotic country is such a hit with tourists.
However, this does mean that certain spots are more popular than others, too popular in fact. You don't have to go to Barcelona and Marbella though, there are SO many unique places to visit in Spain to make life more interesting.
Next time you're planning your holiday, head to one of these towns or cities for a real glimpse of Spanish life.
– Post written by Ella Mason –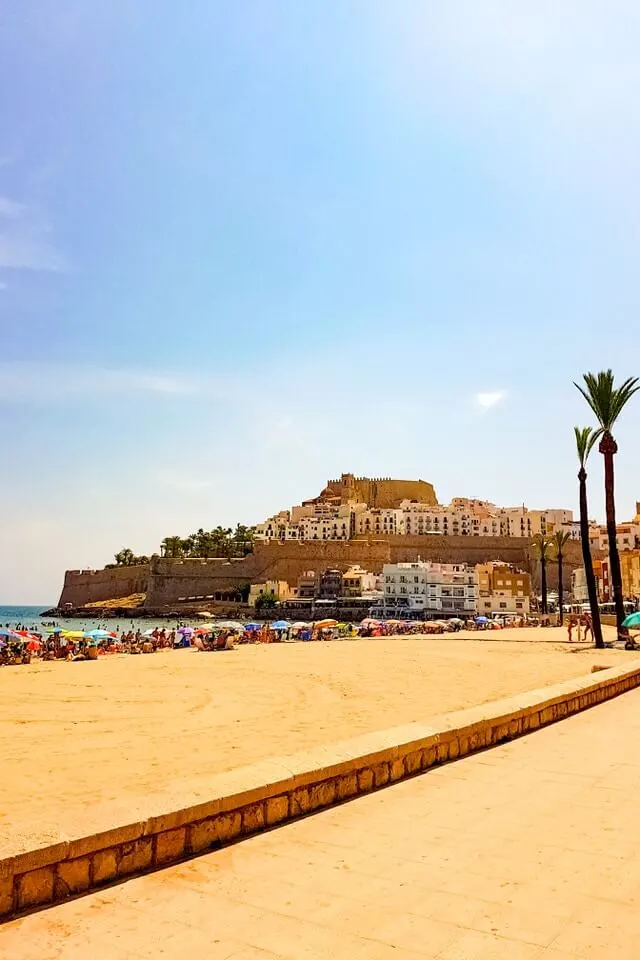 1. Oñati
Northern Spain, nearish to Bilbao
Perfect for those who love to immerse themselves in nature, Oñati offers a plethora of hiking trails and picturesque parks. The town resides in a valley, framed comfortably by tall mountains and plentiful green trees.
Head into the town centre to enjoy the traditional gothic and baroque architecture, guaranteed to take your breath away.
The most notable spots include the elaborate Iglesia de San Miguel church and the 16th-Century Universidad de Sancti Spiritus. Both are a must visit once you've completed your hike around this small yet beautiful town.
2. Estepona
Southern Spain near Marbella
Located just half an hour away from the famous city of Marbella, Estepona has a traditional charm like no other. Despite the streets being lined with flowers, soft sand beaches and old-town appeal, the romantic town of Estepona is relatively unheard of compared to other Costa del Sol resorts.
Wander through the old fashioned town and sample some tapas before visiting the Estepona Orchid House. Under three modern domes, you'll find this botanical garden houses the most beautiful flowers you'll ever see. With cascading waterfalls, vibrant plants and a fantastic modern setting, you don't want to miss it.
READ MORE: The Best Music Festivals in Spain
3. Écija
Near Seville
With palm tree-lined streets and an ornate town centre, Écija is most definitely one of Spain's best-kept secrets. Nicknamed 'the frying pan of Andalusia', temperatures are high during the summer months – so much so that it once rose to a boiling 52°C.
Tourists are better off enjoying this beautiful town in spring or autumn, avoiding the stifling heat in exchange for pleasantly warm weather.
Whitewashed buildings line the streets as well a plethora of beautifully designed towers, steeples, palaces and churches. The magnificent architecture is enough of a reason to go, including the small yet regal Iglesia de los Descalzos.
4. Zahara de los Atunes
Southern Spain, near the tip
Small yet mighty when it comes to beauty, the village of Zahara de los Atunes is famed for its fantastic beaches. Despite having one of the most beautiful beaches in the region, tourists tend to favour the more famous cities over this pretty village. This means there's always a spot to lay and relax without the worry of overcrowding.
The pale sand and turquoise sea are framed by rolling cliffs making it a favourite for locals yet unappreciated by tourists, who tend to head to the likes of Ibiza.
Zahara de los Atunes is particularly favoured by those who want to immerse themselves in traditional Spanish culture rather than resort life.
5. Peñíscola
East Spain near Valencia
While it may have risen in popularity thanks to its feature in Game of Thrones, Peñíscola is still relatively untouched by tourists compared to resort cities. Based just 90 miles away from Valencia, the medieval town is surrounded by a castle-style stone wall and a breathtakingly blue sea.
The traditional whitewashed buildings create a beautiful backdrop for the vibrant trees that line the streets, making for a beautiful setting as you walk to one of the many restaurants in the area.
One of the most notable sights has to be Peñíscola Castle, which looks over the Mediterranean Sea. This bold fortress is unmissable and has an engrossing history, so much so that we recommend spending the day touring around it.
Next time you're planning a trip to Spain, beat the crowds and head to one of these unique places to holiday in Spain. Full of beauty and culture, you'll get a real taste of Spanish culture while soaking up the sun.
More on travelling in Spain
48 Hour Guide to Mahon in Winter
Your Simple Guide to Las Fallas Festival