Travelling to Vietnam on a budget? The Vietnam sleeper bus system is arguably the most cost-effective way to get around. Here's everything you need to know about the sleeper bus in Vietnam to book your tickets and be safe.
Everyone should experience Vietnam at least once. There are stunning landscapes such as Halong Bay and Sapa, buzzing cities like Hanoi and Ho Chi Minh, delicious food — way more than just pho and banh mi — and some of the friendliest people you'll meet. Plus, it's still a reasonably cheap place to visit!
What more could you want?
If you're planning to spend a few weeks in Vietnam and want to take in as many places as possible without breaking the bank, Vietnam's sleeper buses can be a good way to get around. I've explored the ins and outs of sleeper buses in Vietnam, including what to expect, how to book, costs, comfort tips and much more so you know exactly what you're doing when you arrive in the country.
What to expect from a Vietnam sleeper bus
Here are some facts to consider before booking a trip on one of Vietnam's sleeper buses.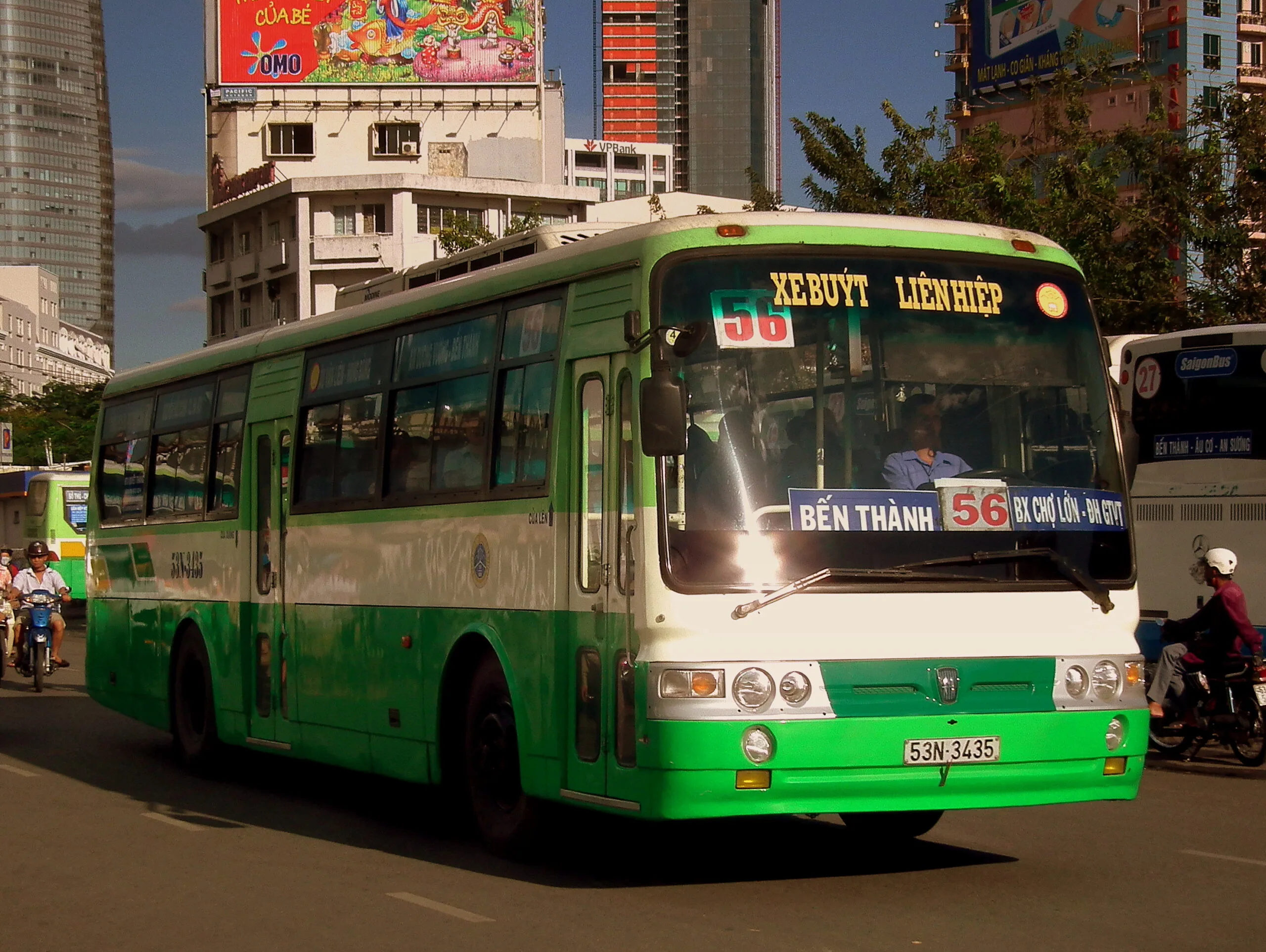 How long are sleeper bus journeys?
If you want to travel long distances in Vietnam without dropping too many dongs, the Vietnam sleeper bus is worth considering. As the name suggests, journeys are long enough for you to get some sleep (or at least attempt to), as they take anywhere from eight to 18 hours.
What are sleeper buses like on board?
On board, Vietnam's sleeper buses are unlikely to win any prizes for comfort — don't expect five-star luxury! There are usually rows of two or three reclining seats, and these are on upper and lower levels like bunk beds. They recline but certainly weren't designed with taller people in mind. This is perhaps unsurprising given that the Vietnamese are the world's fourth-shortest people with an average height of 5ft 3in (162cm). If you're taller than 5ft 9in (175cm), you'll almost certainly feel cramped.
Under the seat, you'll find a little storage space for your shoes, which you have to take off, and your belongings. Bus operators often provide a pillow, a bottle of water, and a blanket (which is good, because the air con can get very chilly) — but this isn't always the case so consider bringing your own just in case. You can check out my Vietnam packing list for more on what you should take to Vietnam.
Do sleeper buses in Vietnam have toilets?
Sleeper buses sometimes have a toilet on board, but they often don't. If that's the case, you'll have to wait until the driver makes a designated stop — there are usually two or three of these, depending on the length of the journey. For that reason, be careful not to drink too much water and be careful what you eat before travelling — for obvious reasons!
Oh, and be sure to bring your own toilet paper, wet wipes or hand sanitiser. Read more Vietnam travel tips here.
Are Vietnam sleeper buses safe?
Vietnam's roads can be a little chaotic, and sleeper bus drivers aren't known for their cautious driving. They tend to take quick turns, brake suddenly and, occasionally, drive too fast. This doesn't always make for the most relaxing journey to be honest. Nervous passengers beware!
Vietnam is known for having an excellent safety record, but the whole experience might be a little different to what you're used to at home!
If you're travelling solo in Vietnam there's no need to be any more concerned on a Vietnam sleeper bus than anywhere else.
How to book a sleeper bus in Vietnam
There's a lot of choice when it comes to booking a sleeper bus in Vietnam. Here are some of the most common ways to do it.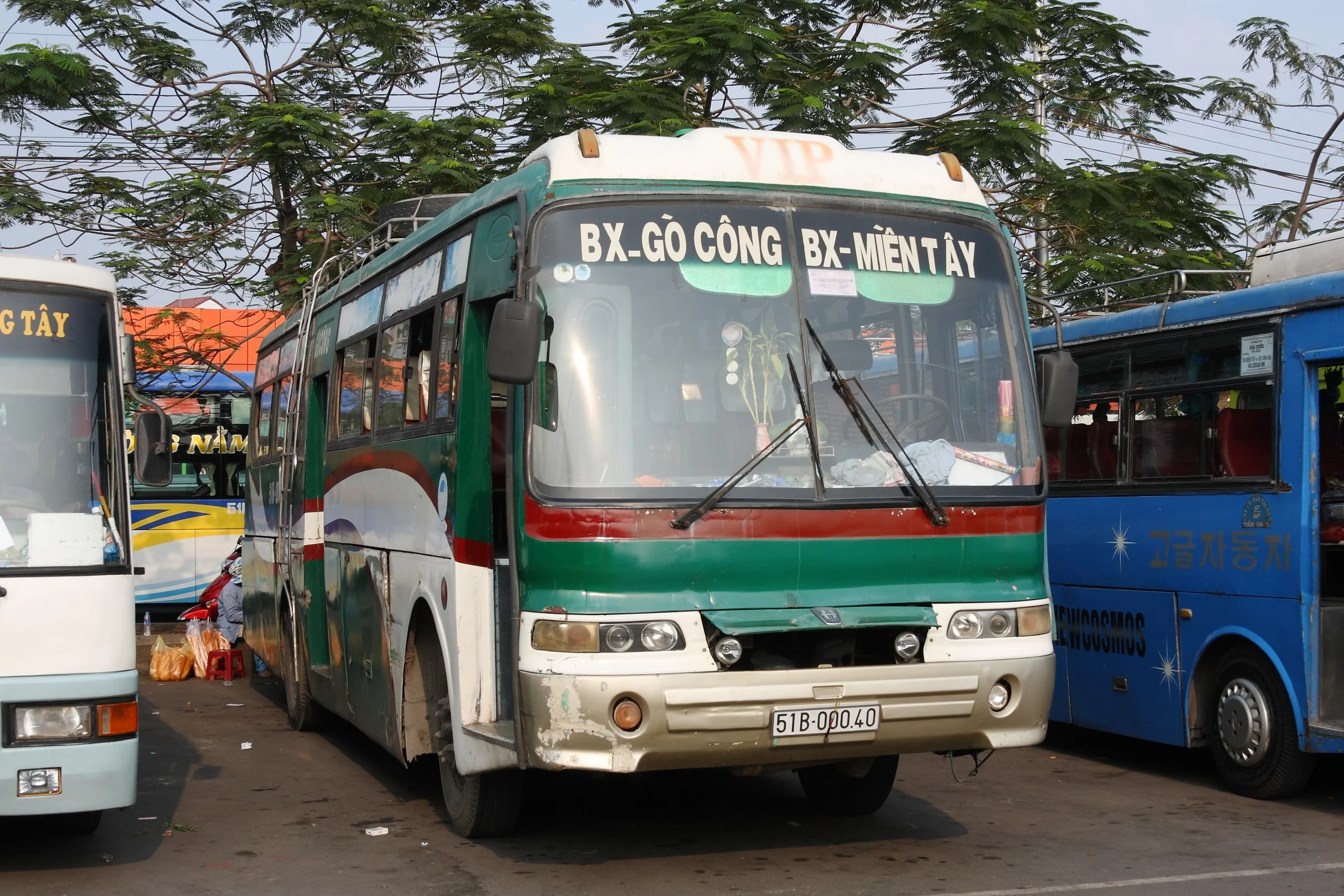 Online: Book through reliable platforms such as Baolau or 12Go.Asia and you can't go too far wrong — you'll be able to read the reviews of other travellers to make an informed decision about the company you're travelling with. Once you've booked your ticket they'll email you a copy.
At a hotel or hostel: If you're staying at a hotel or backpacker's hostel, ask at reception and they'll normally be able to arrange tickets for you — often at short notice.
At the bus station: Buying directly from the bus company at the station is another option. They normally list their prices on a board, and this is often the cheapest way to get a ticket.
READ MORE: All About the Sleeper Trains in Vietnam
How much do Vietnam sleeper bus tickets cost?
There are lots of different operators running Vietnam's bus network, and ticket prices vary. You can find 8-hour journeys for as little as £10 or $12, with longer trips costing around £16 or $20. It's worth checking 12Go.Asia for a representative price.
Can you choose a seat?
Some bus companies will let you choose a seat when you book, but with others it's first-come-first-served. In the case of the latter, there's often an attendant on board who will allocate a seat.
6 Tips for travelling on a Vietnam sleeper bus
Decided to take the sleeper bus? Be sure to follow these top tips to make the most out of your adventure.
1. What to pack for the Vietnam sleeper bus
Journey lengths vary, but there are some essentials that you'll want to pack no matter how long you're on the sleeper bus:
Water
Toilet paper
Hand sanitiser
A warm jumper or hoodie (not all bus companies provide blankets!)
Inflatable travel pillow
Eye mask
Earplugs (or earphones)
2. Choose your seat wisely
The seats on the lower bunk have the edge when it comes to privacy and comfort — on the upper level, it can feel like you're about to tumble out of your seat if the driver takes a corner at speed. You should definitely avoid sitting near the toilet (smelly) or directly above the engine (noisy).
3. Bring some entertainment
A nice soothing playlist is a must — it'll allow you to doze while drowning out the sound of the bus (and your fellow passengers' snoring). If you're a light sleeper, it's worth thinking about downloading a movie or bringing a book too.
4. Stretch your legs when the bus stops
Most sleeper buses stop at least twice during the trip, and when they do, it's a good idea to get out, stretch your legs, and use the facilities — particularly if your bus doesn't have a toilet on board. Remember to bring your toilet paper and hand sanitiser with you — the loos tend to be basic!
5. Book a comfortable hotel or guesthouse for when you arrive
If you've travelled overnight and haven't been able to get much sleep, you'll benefit from stretching out on a nice comfy bed when you reach your destination. Check out my list of the best places to stay in Ho Chi Minh City, and all these cool places to stay in Vietnam actually.
6. Give yourself plenty of time
Sleeper buses rarely arrive on time — they're often delayed, mostly due to traffic. So if you're in a hurry, it probably isn't the best method of transport for you. If you're booking an onward journey or activities at your destination, it's best to give yourself plenty of extra time just in case.
READ MORE: How to Travel from Hanoi to Halong Bay by Bus
Travelling by bus in Vietnam
Vietnam's sleeper buses are a budget-friendly way to explore the country that should be on everyone's destination wishlist. If you're up for the adventure then hopefully this article has given you an idea of what to expect.
While sleeper buses can be a bit rough and ready — they're certainly not the epitome of luxury — you'll be able to cover long distances while saving money on your trip. If that means you get to spend longer checking out this amazing country, then that's certainly a good thing!
---