I took two overnight sleeper trains in Vietnam. Both were interesting experiences that were as equally exciting as they were nerve wracking, and I definitely wouldn't be able to call them 'sleeper' trains – there wasn't much of that going on.
I was really eager to try the Vietnam overnight train though, having heard it was one of those absolute 'must dos' when you're in the country. Also, it seemed like the best way to get from A to B with essentially a free night of accommodation.
---
This article will tell you everything you need to know about overnight rail travel in Vietnam. From what to expect, to how to book, to my personal experience.
---
Before I went on the trains in Vietnam I had no expectations, as I'd only ever travelled in Europe, and never by train in Asia, let alone Vietnam.
I was in for a unique experience…
Travelling by Vietnam sleeper train
What it really means to travel by overnight train in Vietnam!
Overnight train from Ho Chi Minh City to Nha Trang
22:55 – 6:30 (7 hours and 35 minutes)
My boyfriend at the time and I had two beds in a four-berth soft sleeper to get from Ho Chi Minh City to Nha Trang on the overnight train in Vietnam. I booked the tickets through Vietnam Impressive after doing quite a bit of research online.
Vietnam didn't actually have an official rail site at the time, despite some pretty official looking impostors and I'd read warnings of dodgy sellers taking your money and running.
Now if I was travelling by train in Vietnam I'd just book my tickets through Baolau.com. You can book online easily and they accept all kinds of cards. Then your ticket will be emailed through to you. That way you won't have paper tickets to lose.
The two tickets were $105 (£65) including postage and packing and these were sent to our hotel in Ho Chi Minh City for us to pick up on arrival. The guys at Vietnam Impressive were friendly and helpful in their emails and I'd definitely recommend them.
Our Ho Chi Minh to Nha Trang train pulled in about 30 minutes before we were due to leave as Ho Chi Minh City was the start of the line. We jumped on as soon as possible: eager beavers that we were.
The film Darjeeling Limited, set on a train in India, is one of our favourites so we were both very excited to get stuck into some long-distance train travel in Vietnam.
The room was cool.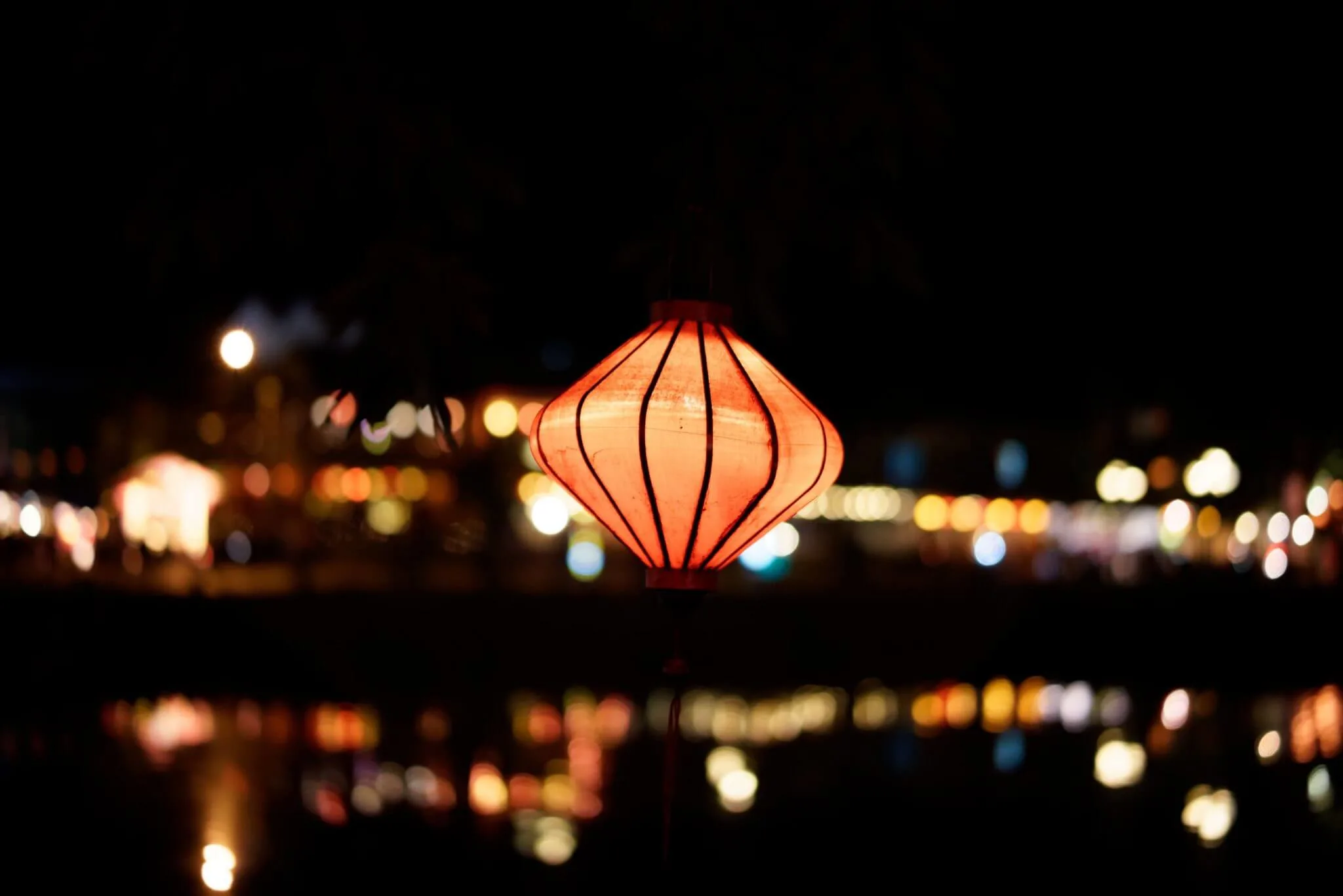 ---
Rooms on the overnight trains in Vietnam
My boyfriend had the top bunk and me the lower one directly underneath. There was space below my bunk for our rucksacks and we both slept with our smaller bags attached to us. I wore my rucksack actually on my front the whole time, we obviously both had travel insurance, but still feared the Vietnam train travel horror stories we'd heard.
We were soon joined by a little Chinese guy who was pretty much glued to his iPad from the second he took his shoes off. I sized him up and decided I'd definitely win in a fight: should there be any reason to have one, and I was comforted by that.
I thought it was just going to be the three of us, and I was fine with that.
We were all settled in and then just before we pulled off a rowdy, drunk Vietnamese man stumbled into our cabin and took the spare bed diagonally from me. When the ticket master came round it was obvious he didn't have a ticket, but he bribed him to be allowed to stay.
They chatted for a while. Obviously I had no idea what they said but saw money change hands and no ticket before the conductor slinked off.
Trying to sleep on the Vietnam night train
The train pulled away and we decided to get in bed, seeing as there wasn't much else to do on the night trains in Vietnam.
I lay there listening to the chugging and the low noise of our fellow passengers down the hallway. It was great. The gentle motion made me sleepy so I turned the light off and locked the door.
I'd read stories of intruders that would get on board and come in the carriages, so decided we were better off locked in with these little guys rather than being open to anyone from the outside. The drunk man murmured something in Vietnamese when I flicked the light and I froze still.
Nothing more, so I got comfy back in bed.
I feel asleep immediately. Two hours later though, I woke to go to the toilet and just could not get back to sleep. My mind was racing with bad thoughts. Would the drunk man get in my bed? How could I defend myself? What if he had some sort of drugged cloth and held it over my mouth?
And so it went on, each thought more dramatic and ridiculous than the last.
Safety on night trains in Vietnam
The light coming in wasn't helping, but I was too scared to use my airline-issue eye mask as I in my paranoid state decided it could be used as a weapon against me. I was spooked and in my mind I was planning how I would defend myself if the drunk guy should try to get me.
Of course, he was fast asleep, as was the Chinese guy and my boyfriend above me. But in my sleep deprived state every worst case scenario came to my mind.
---
Read more – Backpacking in Vietnam: Everything You Need to Know
---
I eventually managed to drop off and get about one more hour's sleep before the commotion of everyone else waking up woke me up. Admitting defeat, I went to see the sunrise from the window.
I may have only had three hours sleep and spent another five torturing my mind, but experiencing train travel overnight in Vietnam and the beautiful colours lighting up the and made the trip and sleep deprivation worth it.
My first experience definitely hadn't put me off taking another night train in Vietnam, which is good because we had another one booked in a few days.
---
Vietnam train map
Here's the Vietnam Railway Map with all the train stations plotted along the route.
---
Vietnam night train from Nha Trang to Da Nang
20:30 – 6:45 (10 hours and 15 minutes)
Just two days later and we ended up with a six-bed hard sleeper train in Vietnam this time. Meaning for $105 (£65) [in 2012] we were treated to the two top bunks on the top level of a run of three for the ten-hour-plus train journey.
The train was the same height as the previous one though, so if your maths is as good as mine, you'll have worked out we had a lot less space. We'd bought a few beers for the journey beforehand but couldn't actually tip our heads back enough to drink the dregs.
And a hard sleeper train in Vietnam pretty much says what it is, hard to sleep.
– love how good I used to be at taking pictures!
We were sharing with a group of four Vietnamese men over the age of 50. Again, sizing them up I decided I'd definitely win so I was happy enough to stay in the room.
---
Read more: Solo Travel is a Feminist Issue
---
There was space up top for our big bags and I stacked mine is such a way I could hide my essentials one at the back, safe in the knowledge that no one would be finding that. My things felt safe here.
On both trips I wore soft trousers and a t-shirt. No chance of any big reveals if I wriggled in my sleep and it was respectful enough for me and my cabin mates.
---
Pin me
---
Sleeping on the Nha Trang to Danang overnight train
And so I tried to sleep.
I read a whole book during my overnight train from Nha Trang to Danang as there was no chance of getting any shut eye on the shelf I was on. I now know what unused toys feel like.
Mainly though, it was thanks to my cabin mates who were silent for no more than two hours of the 10-hour journey. It was around 2am when one of the guys got a phone call that the the whole lot of them decided to join in on. Christ, it seriously went on for hours.
The man diagonally opposite me also had his little bed light on all night long, yet made every attempt possible to cover his eyes with his sheet. I desperately wanted to explain to him he could turn it off, but somehow it didn't seem right to talk to him in the middle of the night. And I'm pretty sure I wouldn't have been able to explain it to him without reaching across his bed anyway.
I decided to deep breathe and let it go instead.
And on top of that, the announcement system kept crackling and announcing every station we pulled into as loud as possible. I finally arrived in Danang absolutely exhausted and thankful that our next leg, from Danang to Hanoi, would just be a two-hour flight.
Despite all my moaning here – I would absolutely, definitely recommend trying the trains in Vietnam, although maybe not two, so close together.
Travelling by overnight train in Vietnam was an experience I won't forget.
Safety tips for night trains in Vietnam
1. Connect the opening of your rucksack to you somehow – maybe with your laces if you have nothing else.
2. Lock the door as soon as the final person is in.
3. When you order your tickets ask for a top bunk, I felt a lot safer.
4. Don't drink too much before you get in – going for a wee is not fun.
5. Have an alarm with you although they will come and wake you up. If this is your phone, make sure it's well hidden.
6. If you're sensitive to cleanliness take your own pillow – the black hairs on mine didn't bode well against my blonde.
7. Make sure you have some music with good earphones – again, keep this well hidden.
8. You can't go to the toilets when the train is in the station so make sure you're prepared for the long stops.
9. There's a powerpoint in every bunk, so there's no need to worry about charging everything.
10. There were no food or drink facilities on board so take some snacks with you.
Vietnam train travel tips
Reading these Vietnam train travel tips might seem a bit overwhelming, especially if you're travelling solo, but honestly, you'll be fine. Overnight trains are one of the best ways to travel around Vietnam.
You can admire the Vietnam scenery out of the window as you go by, from the comfort of your bed, and travelling by train makes the journey as important as the destination – rather than just hanging around in airports.
Map of Vietnam's Railway Lines
---
Tickets on Vietnam overnight trains
Don't lose your train ticket as ticket inspectors come around regularly and you'll definitely be asked for it on the way out.
I'd tucked mine in my bra ready in case they came round. Obviously I totally forgot about it when I went to take my bra off in the bathroom ready for sleeps and it was only in the morning I realised I didn't have it.
I realised how I'd lost it and managed to go and scrounge it off the bathroom floor, disgustingly wet and washed it and stowed it away in my pocket. Totally didn't trust it, and neither did the woman collecting tickets on the way out.
She actually refused to collect it and just ushered me on.
I threw it away at the first opportunity, ewww.
Popular sleeper trains in Vietnam
SE19 Train Vietnam – the Reunification Express
The SE19 train goes from Hanoi to Ho Chi Minh City, and leaves at 20:10 and arrives 31hours and 25 minutes later.
SE3 Train Vietnam – the Reunification Express
The SE3 train goes from Hanoi to Saigon, leaving at 10pm and arriving two days later into Saigon at 5:25am. The SE3 stops at the following train stations in Vietnam along the way:
Phu Ly, Nam Dinh, Thanh Hoa, Vinh, Yen Trung, Huong Pho, Dong Hoi, Dong Ha, Hue, Da Nang, Tam Ky, Quang Ngai, Dieu Tri, Tuy Hoa, Nha Trang, Binh Thuan, Bien Hoa and then Saigon.
SE1 Train Vietnam – the Reunification Express
The SE1 train also goes from Hanoi to Saigon, but has different stops and leaves at 19:30, arriving at 4:39am two days later.
Phu Ly, Nam Dinh, Ninh Binh, Thanh Hoa, Vinh, Dong Hoi, Dong Ha, Hue, Da Nang, Tam Ky, Quang Ngai, Bong Son, Dieu Tri, Tuy Hoa, Nha Trang, Thap Cham, Bien Hoa and then Saigon.
– Always check the latest train timetables in Vietnam to make sure this information is up to date.
Travel in Vietnam
I've written LOADS about my adventures in Vietnam. One trip just wasn't enough for me and after this two-week Vietnam trip, I went back for another month to cycle from Hanoi to Ho Chi Minh City, and then to spend a week on Phu Quoc.
Check out my post on my Vietnam travel tips, what Vietnam was really like and my price guides for Ho Chi Minh City, Hanoi and Phu Quoc. Also, don't miss those Egg Baths in Nha Trang!
♥
Pin me
More on travel in Vietnam