It's a term banded about quite a bit, but what is 'Responsible Tourism'?
The planet has had its own holiday from tourists and travel lately, but when we can pack our bags again, how can we do it more considerably, and, what does it actually mean to travel more responsibly?
Let's take a look…
What is Responsible Tourism?
Responsible tourism is exactly what it sounds like: treating all destinations the way you'd want your home to be treated – in a respected and mindful manner.
It's pretty straight-forward really.
But let's dive in with some examples and scenarios…
For most of us, holidays are always a promise of 'just this once!'
Exceptions are made for expensive tours andfancy dining; or, we could go weeks traipsing in the wild. The rules that govern our daily lives are relaxed when it comes to spending, eating and experiences. Even if we plan to the smallest detail, what happens on our travels is put into the part of our brain titled: not the norm.
What we can sometimes forget however, is that our fun destinations are home to communities and other life forms. We're actively intruding on what someone else considers their everyday norm. When we discard plastics on the beach, trek through nature reserves, swan in and out of villages and shops and heritage sites… we're leaving behind footprints for them to clean up.
Often, we're so busy taking in the sights and exclaiming at everything that's different, that we don't realise the impact our presence has on local socio-economic systems.
This is where responsible tourism comes into play.
Being a responsible tourist
So, what is responsible tourism? Being a responsible tourist.
To be a responsible tourist, you need to do your part in minimising any negative social, economic and environmental impacts in a way that contributes to the local people. You can think of it as bringing equality into your tourist 'sphere'.
Practicing responsible tourism is as simple as choosing where to invest your money.
For instance:
– Choosing to stay at a traditional inn or homestay over a hotel chain can benefit the community instead of global brands; there's the additional benefit of producing less waste too.
– Skip commercialised tour companies and seek out homegrown tour guides.
– When booking trips to animal reserves, consider how camp operations affect the ecology.
– Have time to spare? Bicycle or walk around the city instead of taking traditional transport; it's a culturally engaging way to sightsee, allowing you to cross paths with character-filled neighbourhoods and indie boutiques.
It's all about community development. What can you do to contribute to the area and / or destination?
Principles of responsible tourism
According to the Cape Town Declaration (responsible tourism guidelines) in 2002, responsible tourism is dependent on more than just tourist attitudes and actions. Governments, tourism businesses and local communities all have to play their part too.
These are the key criteria that define responsible tourism:
Minimises negative economic, environmental, and social impacts
Generates greater economic benefits for local people and enhances the well-being of host communities, improves working conditions and access to the industry
Involves local people in decisions that affect their lives and life chances
Makes positive contributions to the conservation of natural and cultural heritage, to the maintenance of the world's diversity
Provides more enjoyable experiences for tourists through more meaningful connections with local people, and a greater understanding of local cultural, social and environmental issues
Provides access for physically challenged people
and is culturally sensitive, engenders respect between tourists and hosts, and builds local pride and confidence.
The guiding principles behind these traits are summarised in the first point mentioned above.
Minimises negative economic, environmental, and social impacts
If, when we're planning travel, we just consider this first point, then already we'll be on our way to being a more responsible tourist.
And I say 'we' because I know I have a lot to learn about responsible tourism too.
All parties in travel have the responsibility to access and then manage the impacts of tourism (including any country or city leaderships, travel companies, shop owners and travellers). In the process of growing tourism, they should respect local culture by developing products that complement the destination, and market them in a fair manner.
Above all, tourism development enterprises should make a balanced judgement on whether or not tourism is appropriate for the local environment; economically, environmentally or otherwise.
If you want to know more, then read up on the exact guiding principles regarding economic responsibility, social responsibility and environmental responsibility in the Cape Town Declaration linked above.
Examples of responsible tourism projects
Let's take a look at responsible tourism in action!
Note that responsible tourism can mean full coverage of social, economic and environmental elements or focused on a single aspect. Here are some of the often cited examples around the world, when people ask, what is responsible tourism?
– Responsible tourism in Bhutan
One way to practice responsible and sustainable tourism is via government policies. Bhutan has an initiative that charges every guest $200-250USD in daily tariff; any accommodation, transportation, guides and meals are covered. And then 30% of this fee is funnelled towards preservation efforts, the health care system and home-stay programs.
Not only do people employed within the tourism industry get paid fair wages, this regulatory system ensures that hotels are consistently occupied, the natural environment is protected and visitors experience the culture first-hand.
– Responsible tourism in Kyrgyzstan (Visit Alay)
The Alay region in Kyrgyzstan is a stunning elevated range of ridged peaks, trekking trails, nomadic communities and outdoor delights. The cons: underdeveloped economy due to agricultural difficulties. To combat that, a community-based tourism project team Visit Alay worked to map new trekking routes, leading travellers to more corners of the region.
They engaged the local community by training volunteer host families; visitors can experience yurt stays and home-cooked cuisine. More trails mean more trekkers, meaning outdoor guides are in higher demand – voila, income opportunities.
– Responsible tourism in Luang Prabang, Laos
Responsible tourism can turn its focus towards eco development too. Luang Prabang for example, has been careful not to follow the party-pollution, waste-central route that Vang Vieng had once gone down (Laos' tubing central). Rather than pushing unique but ultimately destructive tourist attractions, they have instead sought to lower tourism impact on the environment while growing their organic farm trade.
Cloth towels replaced tissue paper, glass bottles are in play instead of plastics; even shampoo bottles come in refillable ceramics. To stimulate agricultural growth, local farms have gone organic and their produce supply hotels and restaurants.
Because it's important that the parties involved understand why these changes have been implemented – they want to encourage forward thinking – seminars are offered to hospitality staff and local vendors. There are also tourist packages aiming to introduce the history and culture of the city; you can spend a day with locals and learn about fabric weaving.
– Responsible tourism in Kenya (Gamewatchers Safaris & Porini Camps)
Masai Masa National Reserve has all the potential; grassy plains, regal and wild animals, the cultural context of indigenous Maasai ancestral lands. But when the indigenous population was forced to relocate and the sharp rise in poaching meant natural predators no longer had a sustainable food source, it became clear that community-based conservation was necessary.
Gamewatchers Safaris & Porini Camps led the charge by setting up low-impact camps across three conservancies, which total over 100,000 acres of reserve. Capping occupancy at 12 tents to limit human encroachment and hiring 95% of their staff from Maasai communities, these camps successfully brought job opportunities to the local people with minimal impact on the environment. Money earned through these camps feed over 1,000 families; meanwhile, controlled human presence allowed a balanced population of both predatory animals and hoofed herds.
– Responsible tourism in Palau
It's important in responsible tourism to factor in local needs. The Palau government is a great example of scaling back tourism efforts where necessary, choosing a 'high-yield, low-impact' strategy.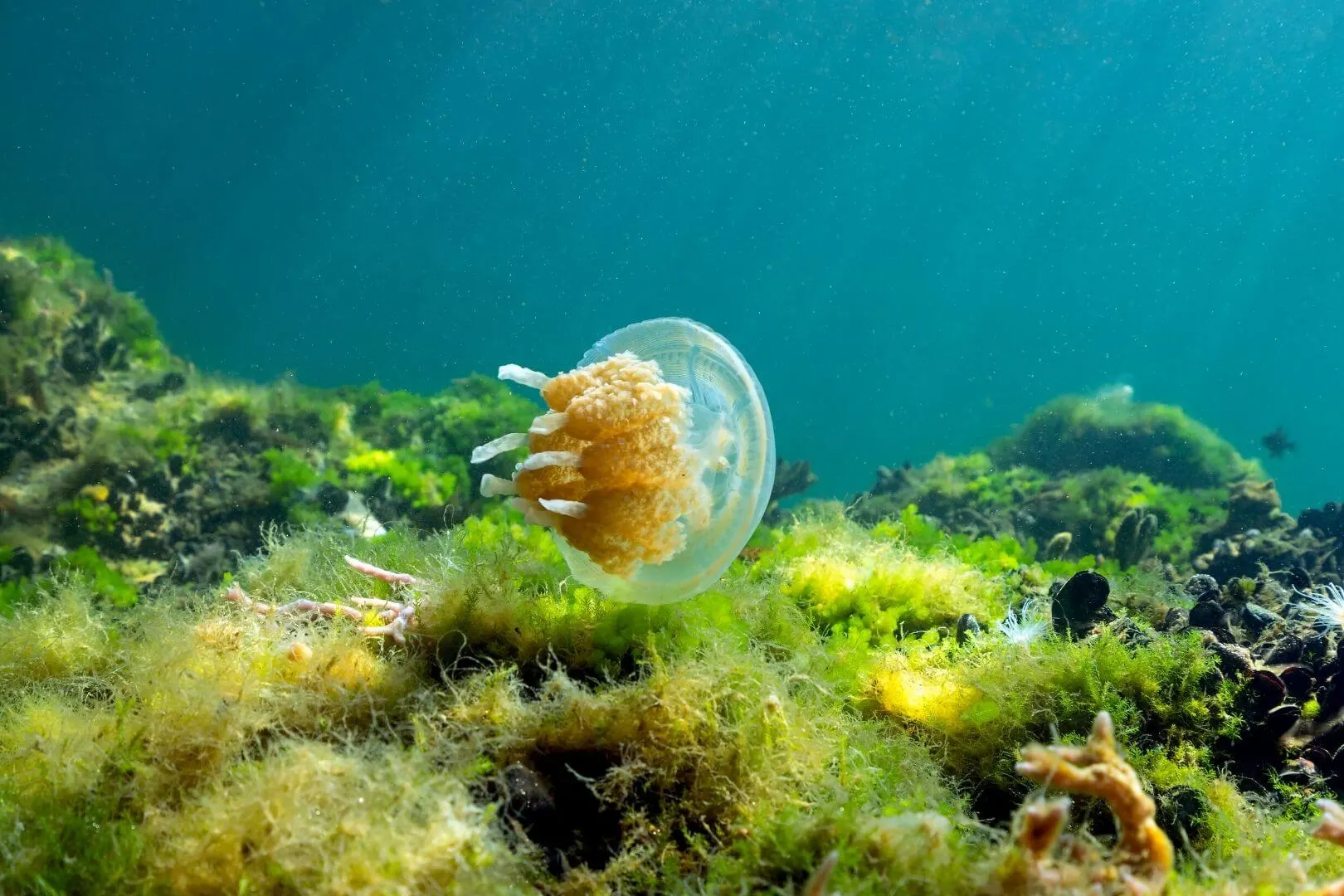 For instance, Jellyfish Lake on Rock Islands is a spectacular phenomenon of thousands of stingless jellyfish; when the population started to decline, the government closed it down despite it being a huge tourist draw.
Only after the jellyfish growth stabilised did they reopen for visitors. When Palau prioritised environment over tourists, they're slowly cultivating a space that would entice eco-friendly visitors.
'Eco tourism', 'responsible tourism' & 'sustainable tourism'
Things can get quite confusing, with terms like 'ecotourism' and 'sustainable tourism' being flung around as well. Let's clear it up. It's mostly a matter of scope and focus.
'Responsible tourism'
'Responsible tourism' is widely used within the industry (it's the umbrella term most easily understood).
'Sustainable tourism'
'Sustainable tourism' is often thrown around with little understanding.
Sustainable tourism focuses on how current development impacts the long-term – that is to say, how tourism can continue to grow consistently without damage to the local community and their economy. Some would say it's pretty much impossible. Sustainable tourism also requires business operations to guarantee stable employment alongside other social benefits.
The keywords here are consistency, communication and community.
'Ecotourism'
Ecotourism is a type of sustainable tourism which specifically deals with the environment. It's mostly used in instances where natural areas are being developed into tourist attractions, including natural reserves and bio-parks.
Those visiting have the responsibility to study and appreciate nature in a respectful manner; to leave it undisturbed. We should also strive to understand any cultural features or context that comes with. The theme is conservation.
Any new tourist attraction or area being built now should have eco tourism as its foundation.
Introduction to responsible tourism
Hopefully this introduction to the concept of responsible tourism is thought-provoking! It doesn't take much for us to do our part – just be mindful in where, how and why you book your travel.
At the heart of responsible tourism is to see, and to care. How you travel has a huge effect on the locale of where you go. It's important to recognise how you're changing the world with your travels, and to ensure it has as little impact as possible.
More on eco friendly travel
How to Get Rid of Your Festival Stuff in an Eco Friendly Way
Solo Travel is a Feminist Issue
42 Ways THEY Say Travel Could Change After the Virus
---
SAVE THIS RESPONSIBLE TRAVEL ADVICE FOR LATER