Is there anything better than a good old American road trip?
Driving from one state to another with your friends by your side and music blasting from the car's speakers; it's a dream come true. What's more, it's probably the best and most entertaining way to explore the country's heart and soul.
Driving in the USA is now the safest form of transport, and the most cost-efficient. If you can be flexible with your dates and demands, coast to coast USA road trips can be significantly less expensive than flying. Of course they'll also take considerably longer, but that's all part of the fun, right?
So, what costs do you need to add up when pricing up your road trip?
1. Rental and gas
The first thing you need to consider before the trip is whether you should rent a car or drive your own, if you're American. And when it comes to this decision, you should think about it carefully. Why? Because it will significantly impact your trip cost.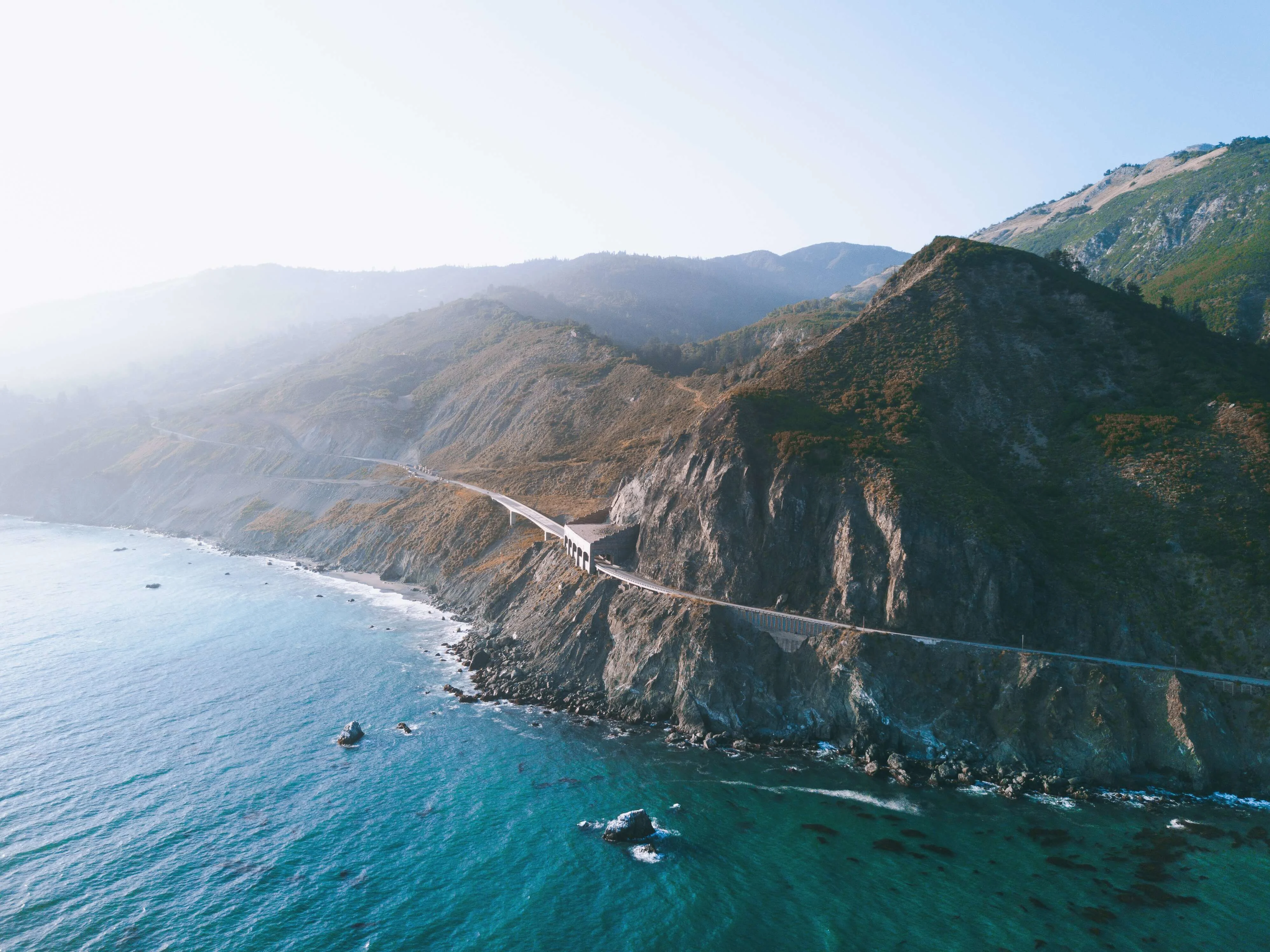 Okay, so which one should you choose? The answer is rental. For longer excursions, renting a vehicle will reduce your costs, increase comfort, and increase the overall experience. Notice that even Lyft or Uber drivers often decide to rent their cars. Sites like HyreCar are perfect proof of that.
Okay, but let's talk numbers.
Let's say you're traveling from New York City to San Francisco. The mileage for such a trip is 2,900 miles. Now, the regular rate of approximately 53 cents per mile means that covering this distance will cost you $1,537 (£1,200), including gas. And don't forget, you have to come back somehow.
How much is rental?
Well, it depends on the company, but usually, one-day rental costs something around $40. Let's say the whole trip, there and back, takes you 14 days. In that case, you'd have to pay $1,120 for rental.
That, plus an average of 25 miles per gallon and $2,5 gas price per gallon, will bring the costs up to $1,700. And again, it's going from east coast to west, and back. As you can see, renting a car will save you half the money you'd have to pay when traveling in your own vehicle.
If you're doing the Pacific Coast Highway, or driving from New York to Miami, you need to factor in the gas costs across such a distance.
You can book good value, reliable car hire with Rental Cars – use this link for the best deals.
2. Accommodation
Your accommodation costs will vary depending on many aspects. One of them is how many stops along the way you intend to make. The second is its type and quality. The third, at what time of the year you want to take your trip. All of that makes it hard to estimate the costs of your accommodation.
For example, if you decide to take your cross country trip in late Spring, you can save a lot of money on hotels and sleep in a tent. You can also do research using Couchsurfing or Airbnb to find cost-efficient accommodation offers and get the best deal.
I always book my hotels, villas and apartments with Booking.com. In my research they have the best prices, and the best cancellation policies too.
3. Food
Unfortunately, food-related costs are not something you can escape during the trip. It doesn't mean, however, that you're not able to save some money. Similarly to accommodation, your food and drink costs are not easy to estimate, as it varies on many factors.
A good idea might be to invest in the special camping cooking equipment and fridge. That will allow you to save money on restaurants and add something extra to your road trip.
---
READ MORE: The Best Stops on an LA to Vegas Road Trip
THE BIG ROAD TRIP TRIVIA QUIZ!
---
4. Visas and tests
If you're road tripping the US and you're from the UK, you'll need to get an ESTA USA to enter the country. Getting this in advance will ensure you have no ESTA problems at the airport when you're ready to go.
Make sure to account for this when you're pricing up your USA road trip.
Ways to save money on your road trip
Assuming that traveling on a budget is your goal, you have to know how to save on the USA road trip. Fortunately, there are plenty of ways to make your excursion cost-efficient. Once you learn how and when to spend your money, you can call yourself a real road trip guru.
Here are a few examples of how to earn that title:
● Couch surf and camp as often as possible
● Cook your own meals
● Get yourself a tourist city card
● Buy an annual National Park pass
● Do your research on free events and museums
All these things will help you reduce your road trip across America. Keep in mind that the crucial thing is to plan your excursion thoroughly. Only doing that will allow you to estimate your costs and determine where you can reduce them.
---
More USA Road Trips
Top Tips for Driving the Pacific Coast Highway
11 Unique Stops on the Drive from Chicago to Atlanta
---
Your US cross country road trip
As you can see, it's hard to determine how much it costs to take the US cross country road trip. It all depends on how long you intend to travel, your needs, the attractions you want to see, and many others. One thing for sure, it's incredibly easy to drive across the country on a budget.
The first thing is to rent a car instead of driving your own.
Secondly, use Couchsurfing apps to find the best and cheapest accommodation.
Thirdly, cook your meals.
But most importantly, make sure you do in-depth research and plan your trip thoroughly.
---